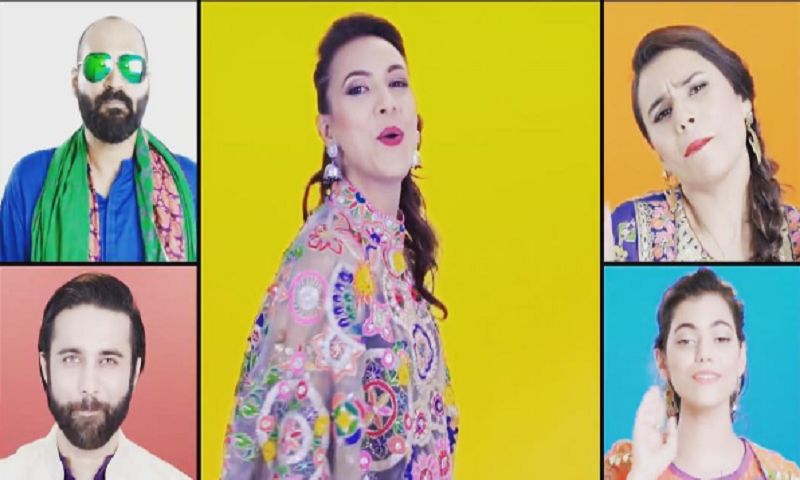 Featuring Ali Noor, Sara Haider, Ahsan Mehdi and Zoe and Rachel Viccaji, this rendition of the song will blow your mind!

This Acapella version of our all time favorite song from Alamgir 'Khayal Rakhna' is so cool, we're totally hooked! Listen to the song once and not only will it bring back memories of the beautiful patriotic song from the past but will surely tell you how modernizing it has only beautified it more.
The song comes as a breathe of fresh air with its unique use of Acapella and we're glad our industry is moving ahead, experimenting with new techniques and sounds with confidence. The result, in the face of this new rendition of 'Khayal Rakhna' is super amazing and we're absolutely loving it. Ali Noor, Ahsan Pervaiz, Sara Haider, Zoe and Rachel Viccaji have simply outdone themselves and we're in fact very proud of our upcoming generation of singers.
'Khayal Rakhna' by Alamgir was an all time favorite and this rendition is now on repeat mode. We're loving the cool background score and are all praises for the team of artists who came up with the unique idea and brilliant execution. The funky video is another achievement and we're digging the vibrant colors more than ever.
Acapella hasn't been explored much in Pakistan, but with talents of this level, we're sure to surpass even the best in the world!