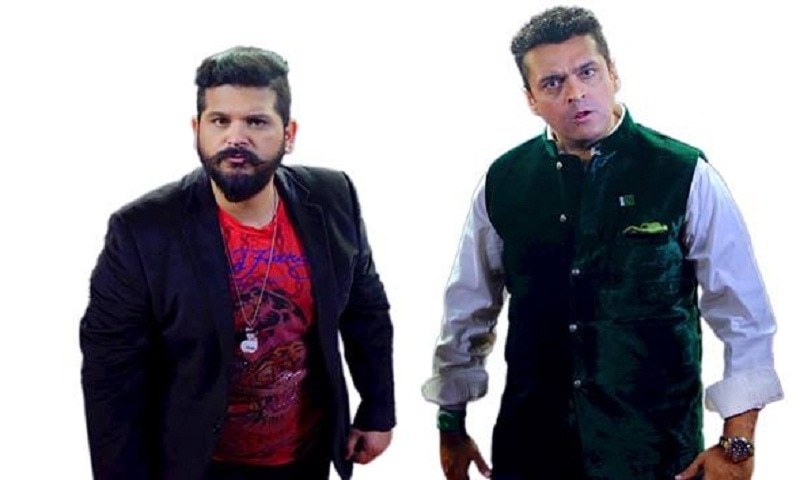 Seems like 2017 is the year of comebacks and perhaps all long lost singers are venturing into the field once again. Take Fawad Khan and Zoheb Hassan for example. And here's another name that you can add to the list very well. Fakhr-e-Alam is back and collaborating with Shezan Saleem (Jo-G), Saleem Javed's son, and the band is now named FASS.
And marking the return is the band's first rap song, albeit a satire, Shikwa Pakistani. What one can call Shikwa Pakistani is a brutally honest satire, that is trying very hard to drive the point home. The beats are catchy and the lyrics do make a sense, but ironically, this will again just be another song that will be enjoyed by the audience and not understood for its real meaning.
Bordering on being raw and offensive, Shikwa Pakistani, recounts what's wrong with Pakistan and Pakistanis even after seventy years of independence and takes a dig at everything all of us know and clearly keep our eyes closed to.
The song is fun if you ignore the technicalities and perhaps for a person returning to the music scenario after a long time, even though he happened to be a pioneer of rap in his days, it will be fair to do so.
So just chill, and enjoy Shikwa Pakistani, because, all of us will relate well to the song. Applaud it for being upfront and honest and also laugh at it, because yes, its ironic but funny.
Read: Fakhr-e-Alam brings real Fakhr: Becomes first Pakistani to speak at Google