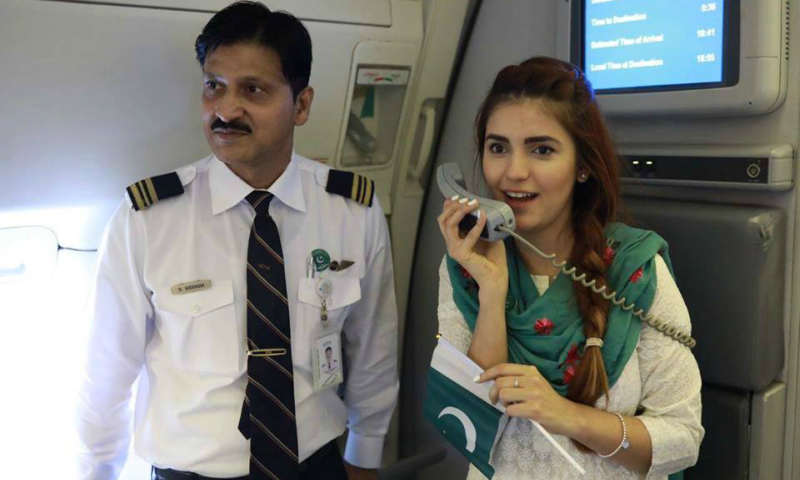 Momina also sung her rendition of 'Dil Dil Pakistan'.

Pakistan's sweetheart and one of the most celebrated musicians of our times, Momina Mustehsan entertained PIA passengers yesterday on a flight from Karachi to Islamabad. The singing prodigy was accompanied by notable bloggers, VJ Anoushey Ashraf and Faisal Kapadia of Strings.
Ashraf posted a video of Mustehsan performing 'Dil Dil Pakistan', a heartfelt homage paid to the late Junaid Jamshed and Pakistan.
Others posted videos of her lending her vocals to her what is widely known as her claim-to-fame, 'Afreen'.
And it ended with a beautiful, socially relevant Independence Day message.