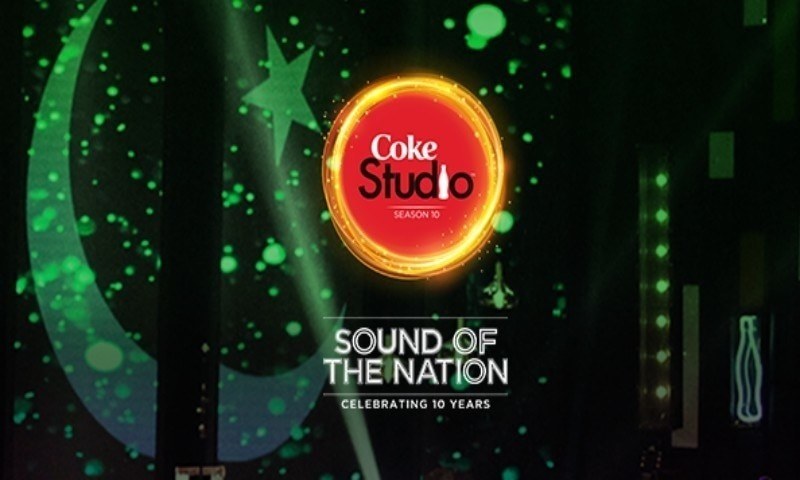 Ali Sethi weaves magic with his rendition of 'Ranjish Hi Sahi', a rightful tribute to the Ghazal maestro Mehdi Hassan.

Coke Studio has been entertaining us for the past 10 years, and of course, this musical platform deserves all the hype it has garnered. Without a doubt, Coke Studio is the best musical platform to have consistently provided music patrons and enthusiasts with quality entertainment. Music produced at Coke Studio is food for the soul, a peaceful escapade to a world where nothing else matters other than melodies and beautiful vocals.
This year, the amazing platform, Coke Studio Pakistan, is all set to celebrate its 10 glorious seasons and since its coinciding with the 70th year independence, to mark the glorious celebrations, the patrons have decided to pay 7 tributes to 7 musical legends of the country.
The first edition of the tribute saga, celebrated the ghazal maestro, Mehdi Hasan. Budding singer, Ali Sethi, paid a heartfelt tribute to Mehdi Hasan with a beautiful rendition of Ranjish Hi Sahi and had the audience swooning to the beats of exceptional music created by talented musicians. And yet, the artist created an aura of individuality with his own personal touches to Mehdi Hasan's 'Ranjish'.
Mehdi Hasan and other veterans of the music industry have contributed immensely to the heritage of Pakistan and this season is focused on celebrating these undeniable contributions. Heartfelt tributes will be paid to the legends; Madam Noor Jehan, Master Inayat, Begum Akhter, Nusrat Fateh Ali Khan, Mehdi Hasan, Baray Ghulam Ali and Faiz Ahmed Faiz to celebrate the massive success of Coke Studio in its 10th year and for Pakistan to have completed its 70 years of independence with pride.
Without a doubt, Coke Studio is rightfully called the sound of nation. The platform focuses on exploring beauty amidst chaos, bringing to the forefront exceptional music produced in the unappreciated regions of the country, making sure music from all over reaches to the ears of the patrons whose souls feed on the beats. And like all its predecessors, this season will also bring music from uncharted terrorities, creating history like never before, because Coke Studio is completing a decade and it's going to be bigger and better than ever before.
Read: Coke Studio 10's lineup revealed through a soulful rendition of the national anthem