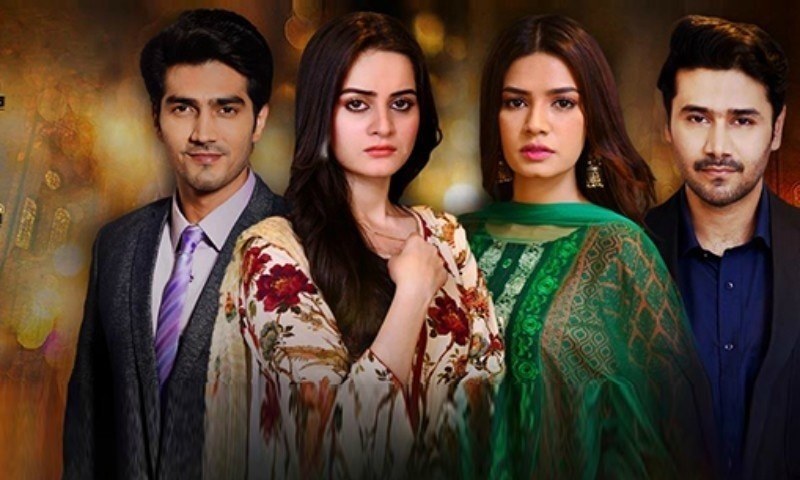 Superb acting by Ali Abbas, Aiman Khan, Shehzad Sheikh and Kiran Haq made last nights episode a memorable one.
Perhaps one of Aiman Khans best plays till date, we have been quite avid watchers of Khaali Haath ever since it began. It was just a few weeks back we were hoping it would wrap up soon since it just began to drag unnecessarily. But with the final episode having aired last night we cant help but miss the show already!
Written by Seema Munaf, the story showed us an ugly side to a pure relationship which exists between a brother-in-law and a young sister-in-law. Usually where majority of the men look upon their new sister-in-laws like a sister, the character Basil can't help but fall in love with his, making everyone's lives far more difficult.
Read : Aiman Khan Shines Bright In Khaali Haath
With that being the theme of the story, last night's episode was very well executed. With Mashal (Aiman Khan) upset over how she mistreated Haissam (Shehzad Sheikh), in connection with suspecting him to be having a affair with Umaima (Faria Sheikh) her mother makes her realize what a fool she has been in being suspicious of a man as sweet as Haissam.
But since we all know how Basil (Ali Abbas) polluted Mashal's brain we cant really blame her for thinking the way she does. With her finally telling Haissam the truth we were in fact quite over the moon as we couldn't wait to see the face off between the two men.
Now what made Mashal finally tell Haissam the truth? Well it was Sobia (Kiran Haq), who overheard Basil talking to someone about a fake Nikah which he had gotten made for Haissam and Umaima just so Mashal would leave him. Sobia, having had enough, picks up the courage to confront him and say how she never wanted to see him again as in anger he blurts out how he always loved Mashal and not her.
The one scene which blew us away was when Sobia tells Basil how their daughter resembled Mashal and she couldn't trust him to be with her when she grows up since he was so obsessed with her sister. With that being the turning point Basil realizes how low he had stooped in his life. After beating Sobia up she finally reveals all to her mother and from there Mashal informs Haissam.
Read : Now would be a good time to wrap up 'Khaali Haath'
Now where we were hoping for a face off, we were left disappointed when while talking to Mashal and trying to convince her to say she loved him too Basil who once upon a time was mean and sleazy now has remorse of what he has become, decides to take his life!
Yes, that is exactly what happened and with that Basil bids adieu to the viewers and the story ends right there and then. Now direction by Wajahat Hussain has always been on point but one thing which we feel is that it could have ended few weeks before too but never the less the ending proved that if you wish ill for others, you will never find happiness yourself.
With Ali Abbas, Aiman Khan, Shehzad Sheikh and Kiran Haq all contributed towards the success of the play. One does hope to see this cast together soon, as all four shared a wonderful on-screen chemistry, making these characters extra special.
A well written story with a stellar cast and surprising ending, we're left to deal with a void on Monday evenings which we hope will fill up soon.