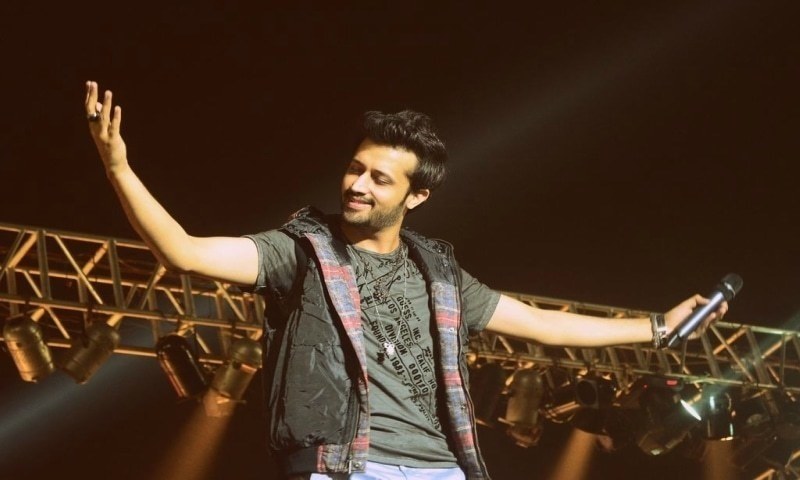 "My first Bengali song Mithe Alo is coming out soon"

The man with a golden voice has, over the years, given us some memorable songs whether they have been sung here in Pakistan or in various Bollywood movies. Atif Aslam has a massive fan following all over the world and we cannot blame anyone for loving his voice because it really is one in a million and
The reason why we are talking about Atif Aslam today is that we recently discovered that the musician is all set to woo everyone again with a new song which he has sung in Bengali.
Yes, guys, it is true as Aslam himself posted the news on his social media page that Mithe Alo is his first song sung in Bengali which will be coming out soon while the teaser has been released.
With Atif himself saying how challenging it was he along with us sounds quite excited too as he wrote,
'Singing in Urdu, Hindi, Punjabi, Saraiki, Persian was fun but giving voice to a Bengali song was quite a challenge. My first Bengali song Mithe Alo is coming out soon'.
Read : Atif Aslam records 'Hoor Hoor' for Saba Qamar's Bollywood debut 'Hindi Medium'
With the teaser already out as it is a song from a movie called Cockpit, a film by Kamaleswar Mukherjee we can't wait to listen to the whole song once out.
And in case you were wondering if Mithe Alo is a reference to a vegetable Atif Aslam knowing everyone's thought process quite well cleared that,
'By the way yeh Meethay Alu sabzi walay nahi hain (this is not the vegetable sweet potato)' wrote Aslam which we found hilarious.
It is good to see him experimenting with new languages and stepping out of his comfort zone.
And on that note HIP wants to wish Atif Aslam all the best for Mithe Alo as we are sure you will rock this one too!