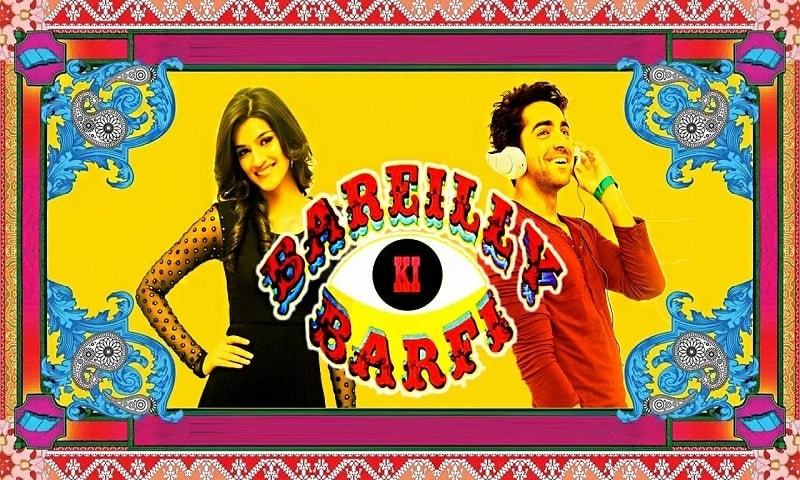 Bareilly Ki Barfi has in it the element to lift your spirits and make you smile ear to ear

After continuous drags and movies which made no sense, Hindi cinema has finally come out with a good entertainer in August. Bareilly Ki Barfi starring Kriti Sanon, Ayushmann Khurrana and Rajkumar Rao is a fun filled concoction that'll lift your spirits instantly.
BKB is a cheerful movie with the script, direction, and execution done just right. The film is simple, nothing over the top and yet has you roaring with laughter on the simple issues of daily life that most of us simply ignore.The writers Nitesh Tiwari (director and writer of Dangal )and Shreyas Jain have definitely put together a film that'll entertain the masses and earn them good critical reviews without all those elements of show, pomp, and glamour.
Bitti, is the sole heir and the only daughter of a sweetmeat shop owner (Pankaj) and his very conservative, school teacher, wife (Seema). Pankaj has raised Bitti like a son and Bitti too has adopted the qualities of an unconventional tomboy who loves to break dance, take an occasional swig and puff cigarettes like no tomorrow. But in all its entirety, Bitti is sweet, she's caring and sensitive.
All Seema wants is to get Bitti hitched but that's something that's not coming to me. On such an occasion when another suitor turns her down, Bitti decides to leave home. It's on a train that she gets to read the novel Bareilly Ki Barfi and instantly identifies with its protagonist. From there on begins Bitti's search to find Pritam Vidrohi, the writer of the book, in hopes of being with someone who finally takes her for what she is. And it is here she meets Chirag Dubbey (Ayushmann Khurrana) who agrees to help her find the Vidrohi she's looking for.
There are twists and turns and all of these manage to keep your attention glued to the screen. BKB is an example of a film done just right. No big names, no stellar banners, just brilliant execution of a simple yet engaging script, and there you have it, a film that'll entertain audiences for sure.
Kriti Sanon has outdone herself in BKB. The actress has evolved since Hero and also because she has been given the opportunity to finally portray her character in a single lead, Kriti out-shines everyone in the movie. Still, Ayushmann Khurrana and Rajkumar Rao match Kriti, step for step, whether it's acting or dancing.
Speaking of which, the music of the film isn't half bad either. So yes, Bareilly Ki Barfi is a definitely good watch if you're looking for a sweet rom-com that'll lift your spirits rather than make you go WTF for its stupid content that makes no sense at all!
HIP Rating: 4/5
Read: Atif Aslam's 'Darasal' reflects Bollywood film 'Raabta' beautifully