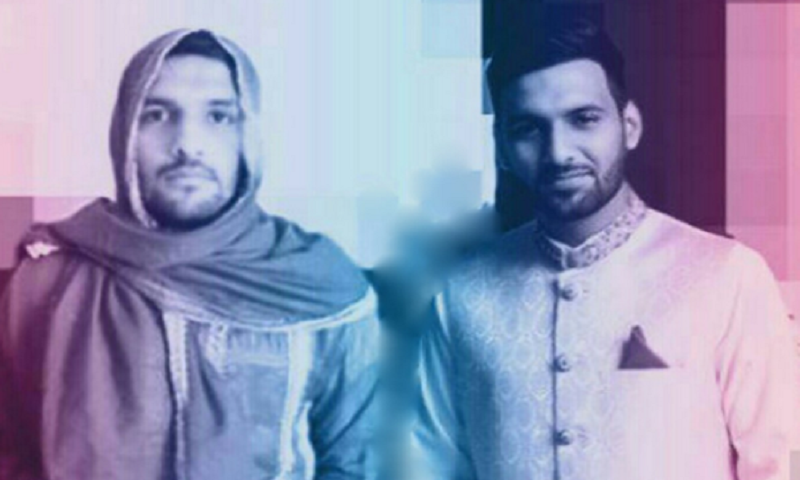 Nobody has addressed the troubles of brown parents and aunties as better as Zaid Ali T. We know him and love him for his vlogs and of course his dupatta-style that puts many of us to shame. But that's not news. What we're bringing you is the fact that your favorite YouTuber is now off the market, ''nikkahfied'' officially as he shared in his recent Twitter post.
And then bursting with happiness, he even shared a picture of himself in his ''Dulha'' attire.
In attendance were his best friends, Shahveer Jaffery and Sham Idrees, two more funnymen famous for their comedy vlogs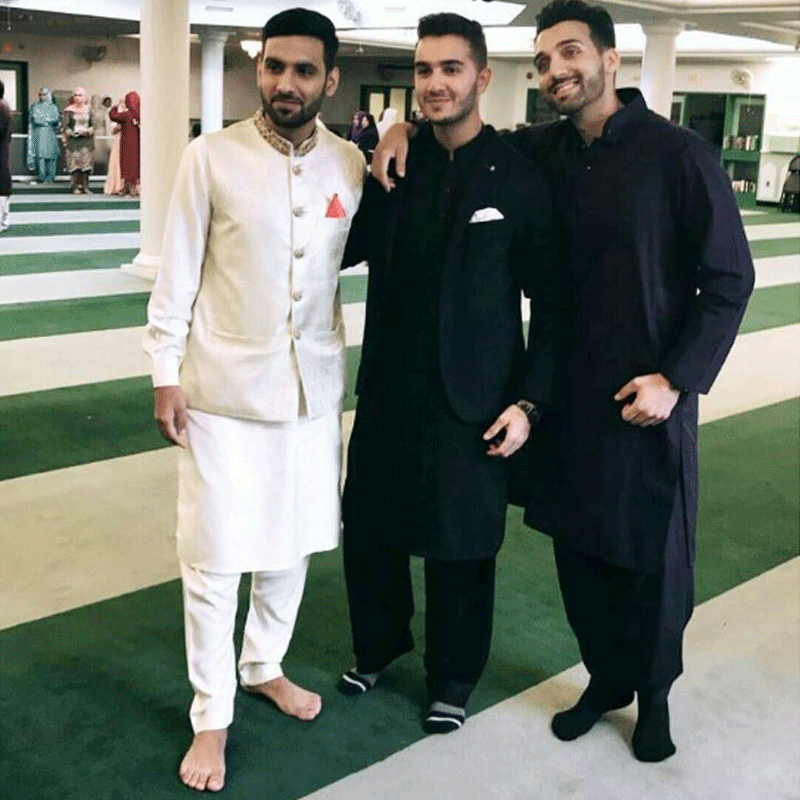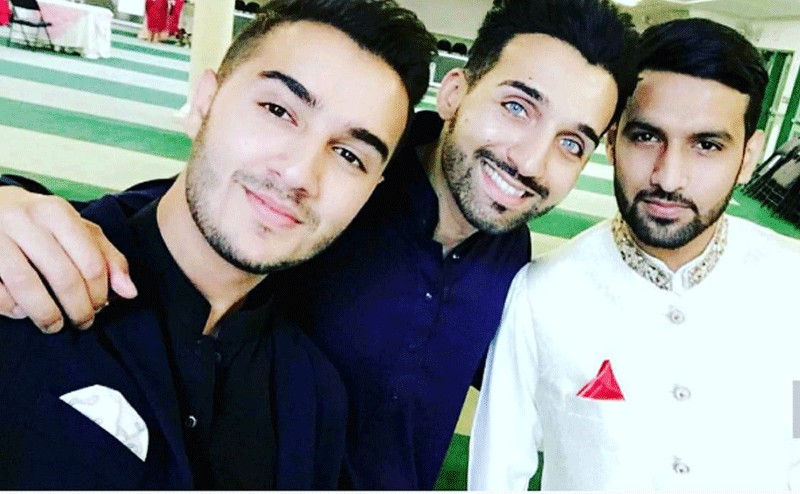 Previously Zaid had announced the countdown to his wedding in a Twitter update and most of his followers had considered it a prank then but it seemed its true this time.
Iqrar-ul-Hassan also took to Twitter to congratulate the young sensation on his nikkah and wished him all the best.
And those of you wondering who the lucky woman is, Zaid has promised to upload a picture of his wife right after his rukhsati. And according to him, she's the most beautiful girl in the world.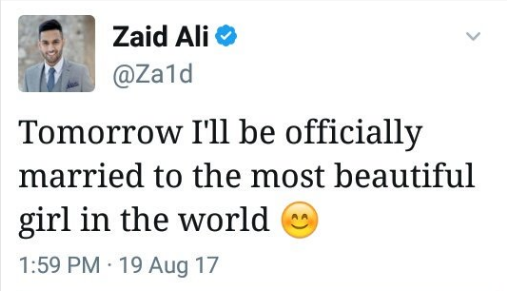 Read: Zaid Ali T accurately responds to people with double standards