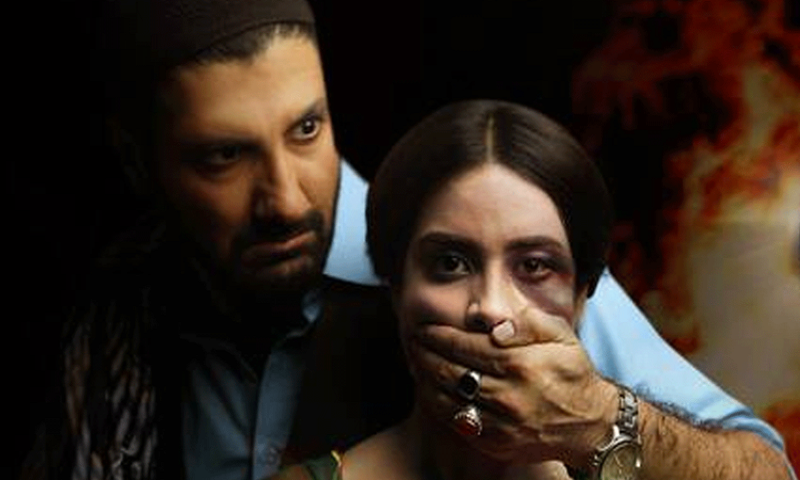 Of all we've seen Iqra Aziz peform, she's doing the best in Ghairat and Syed Jibran is matching her step for step
Ghairat started on a very promising note and since then the drama has continued to evolve only with performances that are nothing short than excellent. Of all we've seen Iqra Aziz performing, she's doing the best in Ghairat and her suppressed rebellious nature, is what we look forward to most.
What we really liked about the 5th episode was the fact that at least someone supports Saba and it being her mother, the girl will be at ease at whatever she chooses to do with her life. Samina Ahmed told Saba that she is no longer afraid of anything and that she's set to do all in her might to ensure Saba never ends up like Iqra. Even though she is still scared to speak her mind infront of Usman, she has started taking a silent stand for Saba and that will do wonders for her.
So Zohaib talked to Usman and rather than improving the situation, it did more harm. In a household where men like Usman reign, it's considered a sin for a woman to show preference for a particular man and it's Saba who will now be suffering from the consequences if she dares open her mouth. We're waiting to see what step this young rebellious woman has planned next, because Saba does not seem the type to sit quietly and watch things go by.
As far as Usman is concerned, this one man is another example of the double standards the men in such a society possess. If one focuses on the sickening conversation he had with his brother about Kulsoom, it becomes apparent that he considers himself free of the obligation of ''ghairat'' that only applies to the women of the house, especially his sisters.
All in all, Ghairat so far has managed to hold our interest because of its realistic nature. We like how the developments in the play have been kept close to real life and not over the top. Iqra Aziz is doing a marvellous job as Saba and Jibran as Usman is matching her step for step. Even though its a multi-cast drama, Ghairat is truly being owned by Iqra and Jibran, and we're eagerly waiting to see where the family fued is headed with an arrogant, self-righteous brother and a rebellious sister.