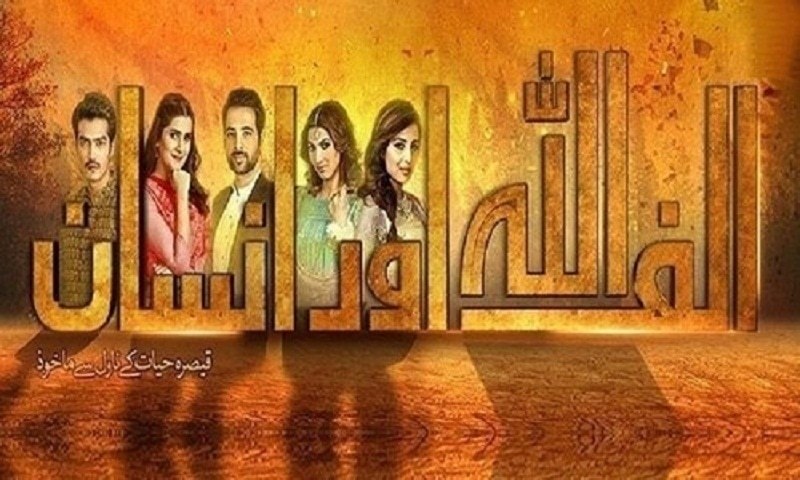 This episode, although a bit slow paced, showed how life will now mold for all characters in the coming weeks

Alif Allah aur Insaan has been a phenomenal play and it just keeps growing week after week. The drama is building up to a climax and this week, although a bit slow, the episode showcased how life will transition for each and every character in the coming weeks and therefore marked important milestones.
Begining with Reena Begum, the woman has displayed so many shades to her character, it's become a treat to watch. Reena is unpredictable and that's what makes her so interesting as a character. So the woman decided, she has to get her game together herself since nobody will come to her aid, and therefore she successfully bounced back from the verge of a mental breakdown. Reena is now flying high after her meeting with Nawazish Ali and has accepted the good and the bad things that come with being a courtesan. She has given up a lot to reach this place and she's ready to accomplish all without fear of losing. Perhaps that's why she didn't pay heed to Chaman Begum's warnings. Also the way she's shown slapping her fellow courtesan, it seems Reena has truly stepped into the shoes of Nigar Begum and knowing her humble beginnings and how intoxicated with power she is, we're worried if she'll have the same fate as Nigar.
In a parallel universe, Shahzeb is all set for his wedding but there is something amiss for him still. We love the confidence he has in his feelings but still he looked perplexed when he talked to Baba Jee and it seems Baba Jee has guessed this marriage is going to be further testing Shahzeb and his patience and is now worried for Shahzeb's sake. Also it was a revelation learning Shahzeb already didn't know about Nazneen not wanting to marry him but still making a choice in his own favor. Perhaps he still hasn't gotten an idea about how spoilt Nazneen can be and now, since they're married. Shahzeb might mold Nazneen his way or break his own spirit trying to do so.
As far as Nazneen is concerned, she doesn't look like someone who will bent and now that Shahzeb has heard what's in her heart, he is feeling completely lost even before he started off trying to win Nazneen over. And maybe this will be the reason Shahzeb will go on to complain to Baba Jee in the coming episode.
Qadir and Razia really know Nazneen and all her traits and that's exactly why there worried about the limits she can go to. In this entire Nazneen Basit fiasco, the only person to have suffered is poor Basit. It now seems the poor individual, who was already too shy and reserved, will become more enclosed in his own shell, heavy with guilt of not being able to protect the one he loved and keep his promise to her. Basit has vowed to love Nazneen more than ever and it is certainly going to try him to the extremes, even wasting his talents and ambitions he had for himself.
What we really love about Alif Allah aur Insaan is how each and every character has been cast spot on. Ushna Shah as Reena, Kubra as Nazneen, Shahzad as Basit and Mikaal as Shahzeb, it seems these actors have infused with their characters as they depict them so well, making us feel for each and everyone of them. Hats off to the director for ensuring this powerful script is being executed with the same strength. Really looking forward to more from this drama.
Read: Alif Allah aur Insaan EP 17: The drama is building to a crescendo