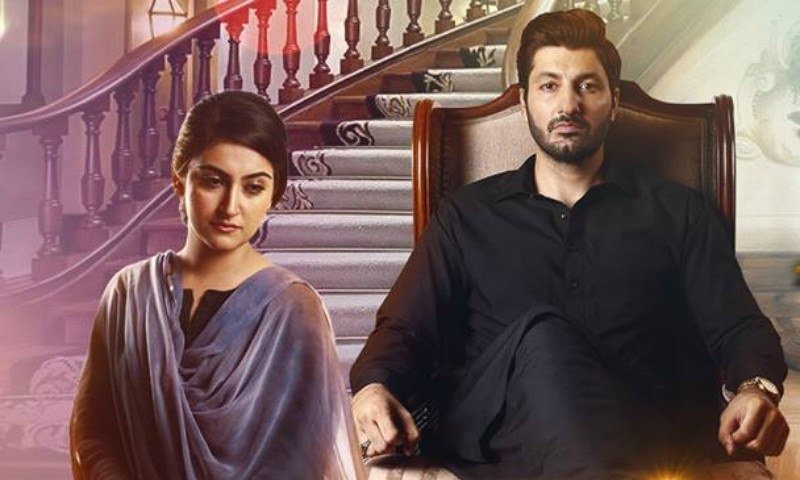 We've become huge Hiba Qadir fans owing to her impressive acting as Bano in the play

We've followed Hiba Qadirs Bholi Bano since the beginning and have been rather impressed by her portrayal of such a sweet and innocent Bano. The girl, despite having a mean mumani and a cousin Zenia tries, her best to keep everyone happy and not hurt anyone at all.
But even after everything the mumami does to her, Bano marries her step-son Sobhan and is living a compliant-less life. Bano is never seen complaining and perhaps that is what draws the audiences towards her as she has simply accepted her fate and is trying to deal with her destiny as best as she can.
With the play having aired 45 episodes so far we decided to have a look at it again and still loved how the story was progressing.
With Sobhan ( Syed Arez) having met an accident, he is very much dependent on Bano and since he is a step son of the family, the poor boy only has Bano who loves him from the heart. Bano and Sobhan are a very sweet couple stuck amidst tragic conditions.
However, the story by Samra Bukhari gets more interesting when Tajdar sees Bano and falls in love with her. Tajdar is immensely rich but he has no clue of who Bano is. With fate having its own plans, Tajdar ends up marrying Zenia and sees Bano when his wedding is about to take place only to discover she is married to his wife's step brother!
Read : Hiba Qadir makes Bholi Bano a must watch
So what all took place in the latest episode of Bholi Bano ? Well let us fill you in.
Tajdars ( Syed Jibran) mother has passed away and over time he has discovered Zenia to be greedy, who has only married him for his money. Tajdar has had it tough because he had not met Zenia before the wedding and was confused about Bano being the girl he was being married to.
Tajdar tries to convince Bano to marry him, depsite knowing she is in love with Sobhan. We love how Bano always tells him straight out about his inappropriate behavior. But Tajdar is adamant to have Bano and plays on Sobhan's emotions convincing him that Bano deserves someone better then a cripple like him.
This particular episode has broken our hearts because we have realized how selfless Sobhan's love for Bano is. He is willing to play along with Tajdar to make sure Bano leaves him and marries Tajdar for a better future. We're wondering how will Tajdar play it out with Sobhan. The promos for the next episode show Tajdar taking Bano away without her consent, making the entire household suspicious about the whereabouts of Bano having spent the entire night at.
Syed Jibran as the cunning Tajdar is a treat to watch as he fits the rich powerful character quite well. Syed Arez is impressive as the innocent Sobhan, emoting the love with his face but the real star of the play is Hiba Qadir as Bano, who with her effortless acting has made us a complete fan.
So to see what all Tajdar has planned up his sleeves for Bholi Bano watch the drama every Monday at 8 pm only on Geo TV.