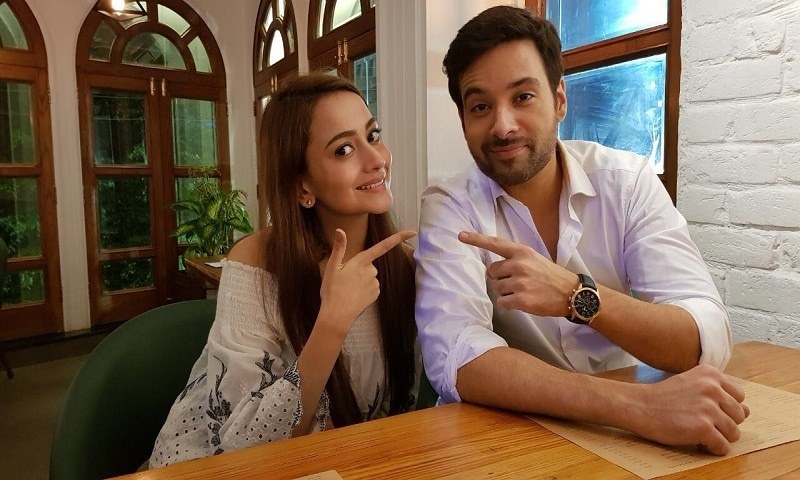 We're positive of an excellent chemistry between the two in the upcoming play

Mikaal Zulfiqar is on a roll this year. After delivering one hit drama after another all the while working on his list of movies, this handsome and very talented individual is gearing up for another project, this time opposite the gorgeous Zarnish Khan.
Read: Looks like Mikaal Zulfiqar is all set to rule 2017!
Titled "De Ijazat", the play is being directed by Asim Ali and is currently being shot at various locations in and around Lahore. De Ijazat will star Mikaal Zulfiqar and Zarnish Khan in the lead roles, along with Amara butt, Agha Mustafa, Ayesha Sana, Irfan Khoosat, Shahnawaz Zaidi and others as important characters.
"De Ijazat will be an out and out family drama. Revolving around the struggles of a girl from a lower middle class family and how she manages to support her own family while trying to adjust to her wealthy in-laws. The drama will be a story of love and struggles, misunderstandings and tests," tells Mikaal.
On his character, Mikaal mentions us that he will be playing a much younger character in De Ijazat. "My character will be of a young, fun loving individual, very much different from what I have been doing recently."
Mikaal and Zarnish match each other not only for looks but also for talent as well. We're excited to see this gorgeous duo together for the first time in De Ijazat positive of their excellent chemistry. "Zarnish has been great. She's not only a talented actor but also a lovely person to work with," Mikaal shares his experience on working with the beautiful lady.
We've loved Zarnish is Sunn Yaara and Mikaal continues to win our hearts in Alif Allah aur Insaan currently. We're eager to see the two work together in De Ijazat, which is all set to air on HUM TV the following month.