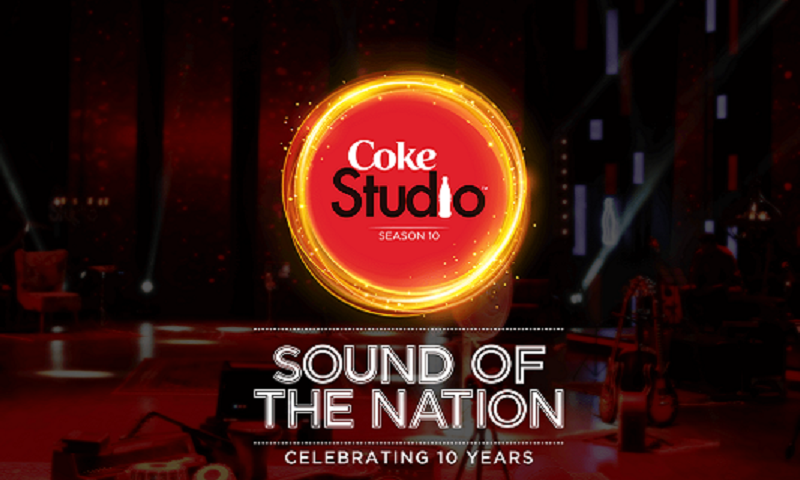 Coke Studio season 10 is experimenting with old age classics, transitioning them into masterpieces of the modern era
The 3rd episode of the season has come out with a bang, and with the looks of it, the listeners are in for an experimental musical ride. Avant garde aesthetics, perfect fusions of folk and rock, classic and pop, the third episode of Coke Studio season 10, truly experiments with the sounds of the soil, bringing together an amalgamating of songs, that'll truly entice your musical senses.
Meekal Hassan as a music director is as talented as they come. And to prove it so, this phenomenal musician brought out the best of a fusion between avant garde aesthetics, simple guitars and emotional flutes, creating a song, that touched the right chords of the heart. Mujh Se Pehli Si Mohabbat will have you swooning to the beats. The powerful vocals of Humera Channa paired with the subtle ones of Nabeel Shaukat's voice made a fantastic combo and a heartfelt tribute to the ever-loved, Malika-e- Tarranum, Noor Jehan.
Remorse, reproach and despair, all shone through clearly with Sajjad Ali's rendition of Ronay Na Diya. It takes us back to the time when Sajjad Ali use to be the voice of every heart broken and in love. Zaw Ali is definitely a talented find. The girl knows her vocals strong and of course, having lived under the wing of Sajjad Ali, himself, she had to. Zaw's a wild fusion, someone we'd definitely want to listen to more with greater experimentation.
Ronay Na Diya, paid homage to the exquisite Malika-e-Ghazal, Begum Akhtar and with the gorgeous manisfestation of grief, this song was, it was an amazing tribute!
The 3rd episode also featured a fire cracker of a song, Baazi. Aima Baig and Sahir Ali Bhagga sure know how to do it right. Baazi, kicked off complete with a mandolin channeling an aik-tara, setting the scene for a perfect rendition of age old tale of a besotted individual, trying to win over his love, within contemprory settings. Yet it retained the touch of originality, ensuring Coke Studio truly goes about to explore the real sounds of the nation.
Last but not the least, there's the rendition of Laal Meri Pat, featuring QB, Akbar Ali & Arieb Azhar. This new age rendition has not only experimented with vocals but also brought down the original by several notes placing it in an ambient and spiritually opulent sonic environment. It's no longer a zealous dhamaal but more of a spiritual experience, complete with haunting alaaps and Quratulain's strong vocals, raising goosebumps with every note she takes.
Coke Studio season 10 is experimenting with old age classics, transitioning them into masterpieces of the modern era. So far, we've enjoyed the journey with the best the season has to offer, and are looking forward to more haunting classics to come out and entice our senses.
Read: Coke Studio 10 begins with a heartfelt tribute to Mehdi Hasan