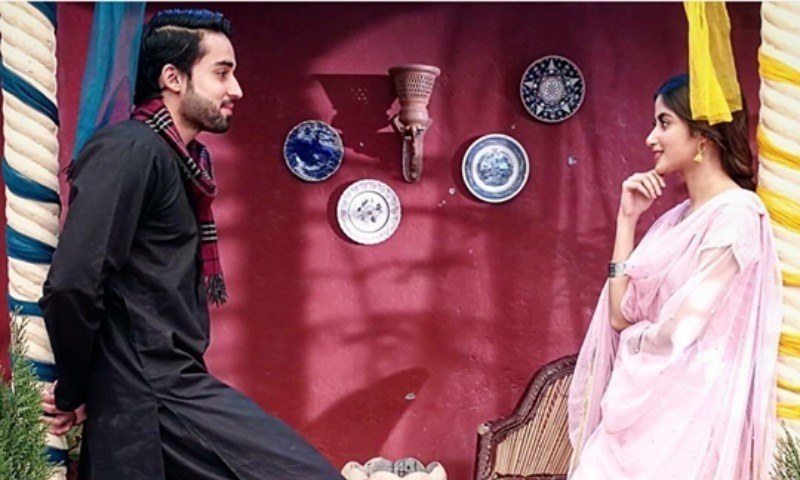 A stellar star cast, a gripping story by Saji Gul & perfect direction by Kashif Nisar makes O Rangreza a classical treat
If there is one channel that continues to bring forth quality and interesting stories , it is without any doubt Hum TV. With a rich history of dramas like Humsafar , Sang-e-Marmar, Zindagi Gulzar Hai one's expectations are always high when it comes to this particular channel. And the best thing being, HUM TV rarely lets us down.
A recent addition to the wonderful list of plays by the channel is O Rangreza that has caught our attention owing to a very different story and an inspiring artistic touch to the play which makes it a delight to watch.
Five episodes down , directed by Kashif Nisar and with the script written by Saji Gul, O Rangreza continues to impress as a story with a multitude of shades to it. We're hooked to the story, more so because we want to discover the personal story of each character and the depth of their relationship with the other.
Sassi continues to treat her mother like dirt, and perhaps its not all because her father treats the mother the same. We surely think there must be more to this chemistry between the mother and daughter because a child rarely gets rude with the mother and the later being okay with it.
Read: O Rangreza: Exceptional beginnings are a welcoming change
Sassi( Sajal Aly) is pretty immature for she sees no harm in dancing with the actress Sonya Jehan ( Sana Fakhar) especially on her father, Khayyam's ( Nauman Ejaz) birthday. Khayyam is sitting with his friends to enjoy the surprise dance by Sonya but he's blown away when he sees Sassi, all decked up like Sonya and dancing away just to impress her father on his birthday.
Naturally Khayyam is upset and angry. He doesn't say anything in the heat of the moment but he makes sure to lash out on Sassi when they're in private. Khayyam is beyond control when he blabbers out if Sassi wants to be courtesan like Sonya and there's Sassi, standing with disbelief in her eyes, trying to judge why would her father not be impressed by her doing something he loves about Sonya.
Read: HIP Reviews: 'O Rangreza' has the potential to become a chartbuster
Qasim ( Bilal Abbas) is one of the sweetest characters in the play who loves Sassi but doesn't have the heart to say it to her. He's sscared of Sassi and is always on his toes when she is there. The scene where Sassi goes to see Qasim at his shop is our favorite from this week as both young stars share a brilliant on screen chemistry and it is good to see Bilal improve with each role which he is playing.
Coming back towards the play , Khayyam loves Sonya because she is this ultimate beauty and is everything which his wife is not but he does not want his daughter to follow her footsteps. This double standard will certainly take Khayyam back when Sassi will outright question him about it. The young girl really wants to know why she cant be like Sonya Jehan whom her father adores so much and yet doesn't want her to dance like.
With his daughter highly impressed by Sonya whose revealing pictures have recently been published in papers. will Khayyam leave her for the sake of Sassi or not is what we hope to see soon in the coming episodes of O Rangreza.
Performance wise Irsa Ghazal is the only non impressive person in the cast as her voice does not support the role which she is playing and comes across as a vividly adopted accent, not natural at all. Sajal Aly is wonderful as Sassi, especially in this week's episode it was hard to take eyes off her. In the scene where she gets slapped by Khayyam this young girl showed her versatility and strength as an actress by communicating just with her expressions. Nauman Ejaz is a legend and a very strong attraction in the play and it is his strong personality which adds a lot of depth to the already intriguing story.
To see what lies ahead in the lives of Sassi and Qasim tune in every Friday at 8 pm only on Hum TV to see the story unfold.