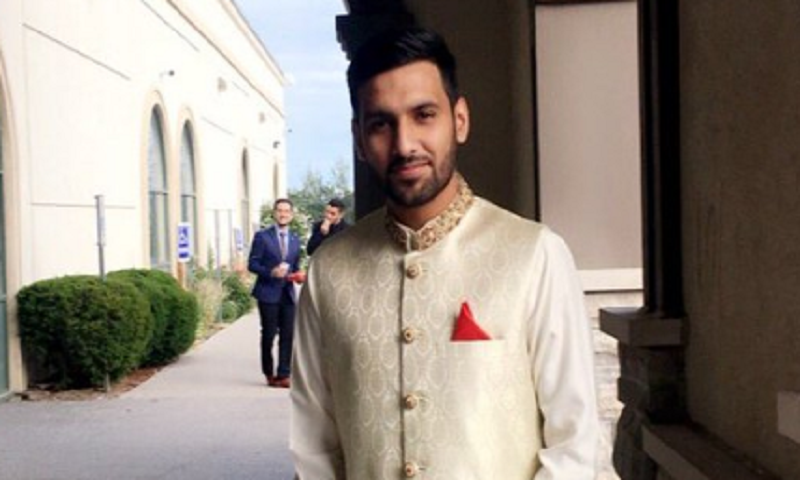 We just brought you the news of our favorite v-logger Zaid Ali T being off the market for good. Yep, the handsome hunk got nikkahfied in a family ceremony and we couldn't be happier for the lad.
While Twitterati and fans poured over Zaid's social media congratulating him for his wedding, there were still many who were skeptical about the entire scenario, considering it to be another prank. But Zaid did promise to share a picture of his wife soon and now, he has proven his word.
The internet sensation shared a beautiful picture of his wife, captioned Mr. and Mrs. Zaid Ali T on his Twitter and fans are gushing over the cute couple.
Here's the couple for all who wanted to see the ''most beautiful girl in the world'' as posted by Zaid in a Tweet.
BTW Zaid looks absolutely and very much in love in this beautiful clip
And we're wondering how the brown aunties must have been going "Haaaaaawwwww" over the cute kiss.
Fans from around the world are pouring in beautiful comments for the newly married couple
Read: Famous internet sensation Zaid Ali T is now officially married!