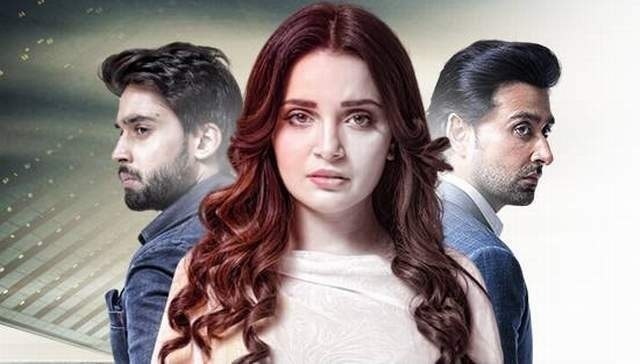 With a stellar cast and an intriguing story line, Rasm-e-Duniya was one drama we liked to tune in to every week

Armeena Khan has won our hearts since her appearance first in the movie and later in the drama Bin Roye. The innocent faced, doll of a woman wowed us with her brief stint in Bin Roye and instantly got our attention when she took up Rasm-e-Duniya.
The drama was off to a great start and it became a habit to watch Tayi Jaan (Samina Peerzada) plot and scheme to ruin her ex-beau Tabraiz's life for calling off his engagement to her. Tayi Jaan was intent on torturing Tabraiz by making life a living well for his daughters and so even though she knew her own son was in love with Tabraiz's daughter Haya (Armeena Khan), she has her married off to her step-son Harib (Sami Khan)
Haya and Harib's complex relationship was another intriguing factor for the drama as it kept the audience hooked to the screens. Imran Nazir penned down a different and interesting story for Rasm-e-Duniya but we only wished it could have ended well before being stretched to 30 episodes.
But as they say, all is well that ends well, and since the drama ended on the same note, we're happy and sad at the same time.
So what happened in the last episode? Read on to find out.
Read : There is never a dull moment in 'Rasm-e-Dunya'
Tayi Jaan realized she had been wronging Tabraiz by torturing his daughters when her own, Shiza, came back home. However, Tabriaz did not take pleasure on Shiza's return but instead went to her husband and talked sense into him. Tayi Jaan was embarassed but happy when Shiza's husband did come in the end to take her back home only because Tabraiz had made him see reason.
With Harib ( Sami Khan) adamant to grant Haya her happiness, he wanted to divorce her but Tayi Jaan begged him not to, as she did not want to hurt Tabraiz anymore. What really touched our hearts was how Haya outright refused to accept the divorce papers because she was expecting Harib's child and decided upon spending her entire life with him only.
This is what we really liked about the script of Rasm-e-Dunya that it portrays how young women, even today, believe in decency and moral values and not send out wrong signals. Not once was Haya shown trying to convince Faris (Bilal Abbas) of her feelings, despite being madly in love with him, once she was married.
With Haya not accepting the divorce and Harib finally realizing that he is the only person she loved. things settled down for the two. Faris also moved ahead in life and brought the other Haya (Erum Azam) back home to begin a new life with her.
Everything being sorted, Rasm-e-Duniya ended on a happy note and we loved it for that.
Read : Rasm-e-Duniya needs to pick up pace
Sami Khan's portrayal of Harib's complex character was amazing. You could feel the hurt and insecurity in his expressions even when he hurt Haya and that was a complete win for an actor, portraying a person with a personality disorder. We just wished Haya was shown coming back to being her old self, once she accepted Harib as her love. However, Armeena's portrayal of Haya was innocent enough to make one fall in love with the actress herself. Bilal Abbas matured with Faris, both in his appearance and acting skills as well. This young lad held out his own even when acting opposites the likes of Samina Peerzada and Javed Sheikh.
Directed by Roomi Insha we loved the artistic touch he gave to each frame in Rasm-e-Duniya and made it a visual delight. We look forward to seeing the cast collaborate for another project, because Rasm-e-Duniya did make it to our most watched list of dramas.