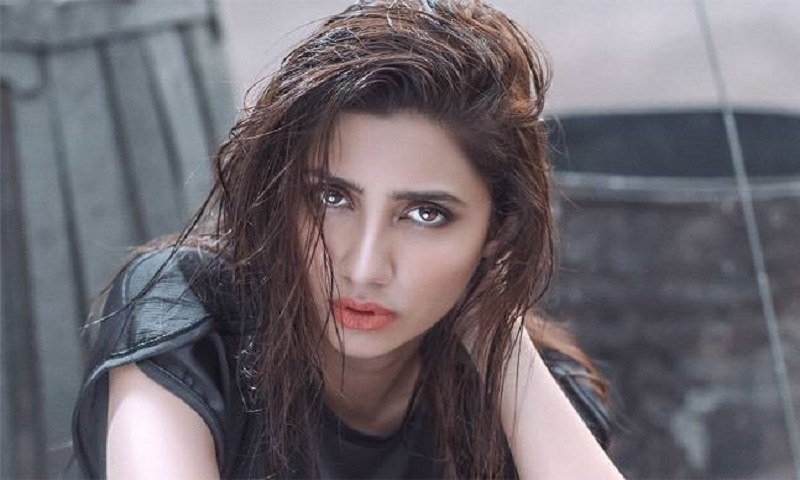 The Raees star was also questioned by the hunk Fahad Mustafa for her absence at the Na Maloom Afraad premiere yesterday
Mahira Khan has always been upfront and very much fun in all her #AskMahira sessions on Twitter and this time she bombarded her fan following and of course the fellow industry with one big surprise. Today's #AskMahira session unveiled the first look of Shoaib Mansoor's, Mahira Khan starrer Verna along with its release date and we're very much intrigued.
The poster features a hauntingly disheveled Mahira amidst a dark background. The expressions on Khan's face depict hurt, anger, deceit and an unfathomable feeling that stops onlookers in their tracks. Without a doubt, Verna is going to be one dark movie, dealing with a subject that will definitely strike a chord with the masses.
Mahira Khan & Sonam Kapoor are latest style and friendship goals
Also unveiled during today's session was the release date for Verna. Starring Mahira Khan, Zarrar Khan and Haroon Shahid in the lead, Verna is all set for a November 2017 release this year. With barely two months to go, we're expecting the trailer for Verna to release soon and set the screens on fire.
The industry poured in congratulations for a remarkable poster, right during the #AskMahira session.
One question that truly caught our attention was about what one thing Mahira would want people to remember when they went to see Verna. And here's what Mahira had to say about how she pestered Shoaib Mansoor to make sure she got what she wanted.
Another notable exchange during the session was Fahad Mustafa's direct question to the star, inquiring why she couldn't make it to the premiere of Na Maloom Afraad 2.
And so Mahira was quick with a reply
All in all, today's #AskMahira session was truly on fire, making one striking announcements after another. We're as eager for the next session as we are for Khan's upcoming film, Verna!