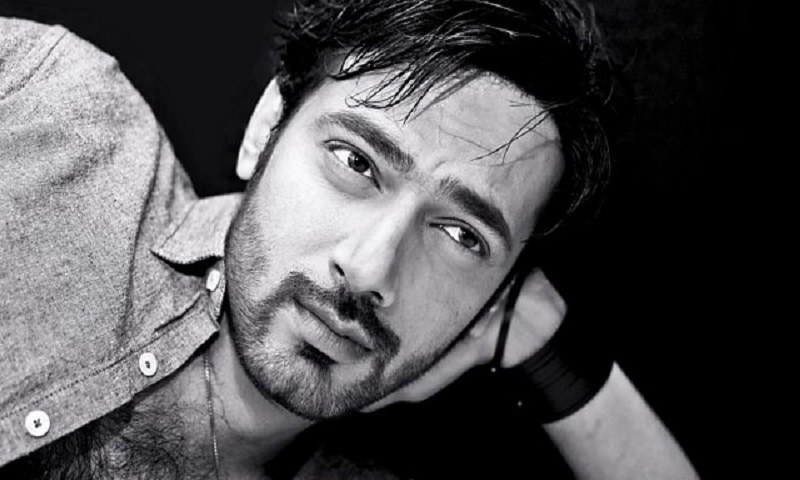 In this unconventional interview, Zahid Ahmed talks about failures, faith, life and love

Pakistan's heart-throb Zahid Ahmed may have had women swooning and men wanting to be him; but his Instagram post on September 2nd, 2016 is what that won the hearts of the entire nation! Zahid made shocking revelations in his post and had the world coming at him with mouths agape.
True warriors who battle life's utmost challenging obstacles always seem to be given the chance to speak up about their journey; perhaps it is a way of the 'Divine' source of energy to glorify their struggles and inspire those all around. And this rings true for Zahid Ahmed entirely.
So here's Zahid Ahmed like never before!
Last year when your life's back story was narrated by yourself, it validated you being a true warrior; what is the one thing that kept you 'going'?
Zahid Ahmed: Faith in God is what kept me going. This isn't the famous faith we have inherited and are supposed to believe in; this is true faith shown in practical examples by God. If I could survive a poor childhood with optimism, if I could work for huge multinationals with meager education and if I could do a radio show with a broken back but the right attitude, I knew God would always reward me for the faith I had in Him and in return, He gave me strength.
In today's time, as soon as things get 'tough' those in 'love' seem to give up on their story. Your love story, however, is one that truly makes many believe in 'true love'; what was the key to sustaining it?
Zahid Ahmed: You haven't really loved unless you've respected each other's failures. God put my wife and me through extreme trials to show us both what the other was made of. Everything's fine when there's wine and perfume but when the going gets tough, you respect the other by giving them time to see how they react to their setback.
When my wife saw I showed resilience she managed to build trust in me and to me, this tolerant and patient behavior was more than enough to recognize that I had found a partner who would let me fly and never bring me down and vice versa.
As a dedicated father to your adorable two sons, what do you think is the vital lesson a father must teach his boys?
Zahid Ahmed: To love, cherish and respect their mother. When they see their father being loving towards their mother they will always treat the women in their lives with respect and care.
Out of the many brilliant characters you brought to life, Besharam's character of Haider was one which was truly mesmerizing; from 'Haider's' perspective, what advice would you give to those men who are pursuing a strong, bold and independent woman as a life partner?
Zahid Ahmed: You mustn't try to dominate her. You must appreciate her strength, her ambition, get involved and aid her in her pursuit. In Haider's words from the script "Some girls are like twigs, you can mold them lovingly and they curve, if you try to bend them they will snap".
Zahid Ahmed and Iqra Aziz will star together in 'Gustakh Ishq'
There are many young folks out there who dream 'big' but fear engulfs them when life puts them down again and again; how can their courage be restored to keep following their dream?
Zahid Ahmed: Failure is equal to only one thing. A lesson. If you truly have a dream then won't you take lessons to make it happen? I have failed at many things in life but one thing I never fail to do is try. To everyone whose afraid, I'll say try it and if it's worth it, keep trying, because giving up on a dream is a guaranteed way of not achieving it.
There comes a time in everyone's life where they come across a psychopath, may they be low-key or high-key about it (just like your character of Rameez!) how can such individuals be dealt with?
Zahid Ahmed: Everyone has God. Just let them be and say a little prayer for them.
As an actor, you're always analyzing 'characters', let's test your skills! Based on the questions I just asked you, write a characteristic you've observed about me just by the questions that were asked!
Zahid Ahmed: I can see that the interviewer is more interested in the positive impact that an actor brings or can bring to society in general and youth specifically. This shows the interviewer has a conscience and feels the responsibility of making a contribution through her interviews instead of projecting how hot an actor is or how she fancies his voice.