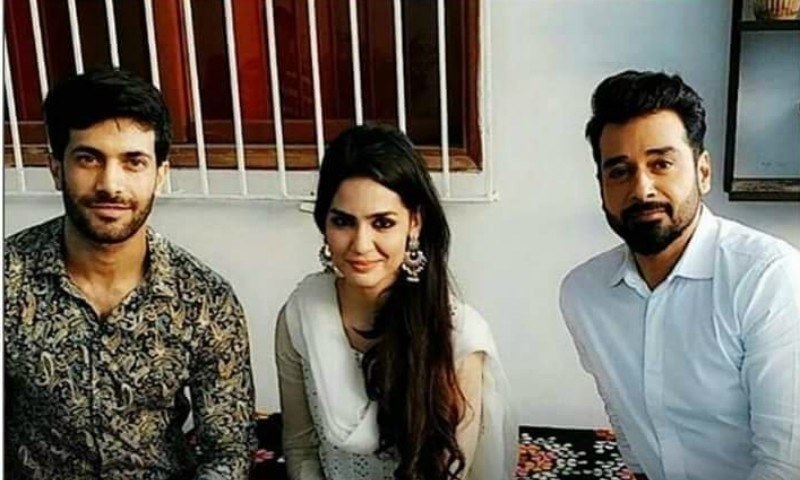 We adore Faysal Qureshi but even he couldn't save a drama with a story that had nothing new or exciting to offer.
When Faysal Qureshi decided to be a part of the drama Zakhm we reached out to him and inquired about his character. Based on the details, Faysal's character Khawar sounded complex and very much complicated. And excited, we began to follow Zakhm.
But somewhere along the way, Zakhm stopped making any sense and became something that perhaps hadn't been planned. And for us, we couldn't even understand what it was all about. Khawar was a character, that, if planned well, could have become rather memorable, but it certainly failed to make any impact.
Khawar's character became rather odd and without a support of a well-built script, the viewers could not relate to him. The audience just couldn't understand the reason behind Khawar's complexity and why his behavior was like what it was.
Read: 'Zakhm' fails to grasp our attention
Sameena Ejaz had a wonderful script in Titli but everything went haywire in Zakhm. We couldn't understand why Takbeer (played wonderfully by Madiha Imam) actually decided to go back to Khawar in the end. Simply because he tried to take his life in front of her couldn't justify the mistreatment he had given her. Why did all the emotions come flooding in the last episode? Nothing made any sense at all!
Initially we liked Shehzad Noor as Moosa and his onscreen chemistry with Madiha Imam was great. We do hope to see the duo sharing screens in another drama but Zakhm couldn't justify the relation between Moosa and Takbeer as well. We did miss Moosa in the end because we certainly wanted to know what might have happened to him. Moosa's character didn't have a closure that was necessary for him.
Faysal Qureshi is an all time favorite but without a strong script, Khawar couldn't make an impact. It was Madiha Imam who stood out beautifully as Takbeer in the entire drama. Besides being pretty as a picture, Imam is a very talented actress and we'd really want to see her in a powerful role.
Ali Faizan's direction offered nothing extra ordinary but there were a few impressive scenes that certainly stood out. Good work can come from Ali Faizan if its backed up by a good script.
All in all Zakhm failed to impress us. We want to see something different than insecure men. Faysal Qureshi is a versatile actor and he looked great paired against Madiha Imam but we need a well written script and a intriguing story line next time.