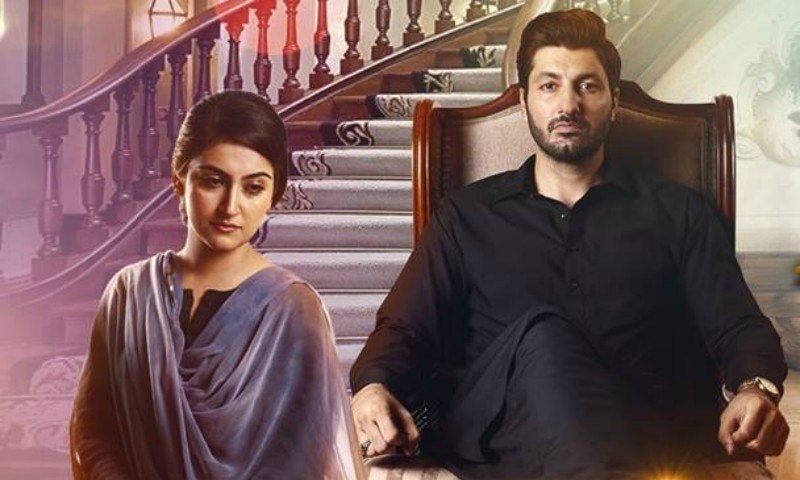 Even in this day and age, Bano's is a character which is welcomed with open arms because of her innocence.

Where glamour and pomp is the basic element in most dramas, there comes a simple and very basic story that wins all our hearts. We're talking about this heart warming play Bholi Bano, which has made a solid place in our schedules, owing to its simple, yet engaging story line and brilliant execution.
The beauty of the drama lies in its script. Written by Samra Bukhari, Bano's character is endearing and much lovable because this girl loves unconditionally and cherishes the concept of a family, something that is a rare sight these days. Where everyone has become so materialistic, Bano reminds us of the goodness in the world where people do good without any intentions. And even after 47 episodes, Bholi Bano continues to hold strong on Geo.
Read : Bholi Bano episode 45 review: Will Bano ever leave Sobhan for Tajdar?
Tajdar takes Bano away for a night, as planned with Sobhan. The drama is to create a doubt about Bano's character so that Sobhan can leave her, showing off to be suspicious of her. When Bano comes back in the morning, Sobhan, is to give her a divorce, accusing her of cheating on him. This is exactly what Tajdar wanted but Sobhan being the sweet heart he is, just cannot bring himself to utter the word Talaq. He is just succumbing to Tajdar's demands because he does not want to be a burden on Bano anymore, since his accident.
Our heart truly goes out to Sobhan because he has to do everything just to save Bano from more misery. However, what we don't like is the fact that Bano is not getting a say in how her life is being decided. The two men have taken upon themselves to make her happy, without taking her consent, and this is something we really don't like.
Read : Hiba Qadir makes Bholi Bano a must watch
We can't wait to find out what becomes of Bano in the next week's episode. Tajdar wants Sobhan to end his relationship with her as soon as possible so everybody can get on with their lives quickly and yet Sobhan is trying to stall.
Hiba Qadir is proving her mettle in acting. Furqan Adam got her on board and now she is reminding us of veteran actresses like Khalida Riyasat and Marina Khan, owing to her natural style of acting. Syed Arez too is a welcome addition to the cast and we love the innocence on his face while he plays Sobhan with conviction. Syed Jibran is the star of the show as he plays the powerful Tajdar quite perfectly. It's him we look forward to alongside Bano every week.
So don't forget to watch Bholi Bano every Monday at 8 pm only on Geo TV and tell us if you're loving the play, like we are.