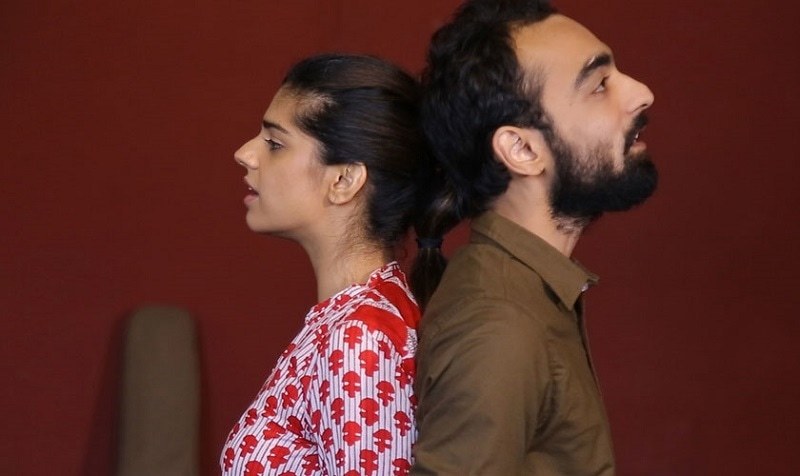 One wonders why the multi-talented Sanam Saeed doesn't try her hand at singing too

Starting from what hits you first when the curtains are raised (and being one of those detail-freaks who notices everything), I will admit the set was gorgeous. It was minimal with strategically placed lights and white cloth spread everywhere. Without a doubt it looked beautiful.
Nowhere was it mentioned that Heer Ranjha the musical would be a modern take on the ancient love tragedy and neither it was. Yet, there were instances where you'd get this feeling that it was all too up-to-date for a story like Heer Ranjha, especially the songs or just the way they were sung.
Sanam Saeed stands out with her brilliant performance as Heer. You love the lady even more, once she opens her mouth to sing, wondering why doesn't this multi-talented actress
Sanam Saeed to play the enthralling "Heer" in an upcoming Urdu musical theatre play "Heer Ranjha"
Also Heer's mother's acting is right on point. She really delves into her character and does justice to it. The Qazi is also one of the actors who stands out.
Heer Ranjha is a story that tears you apart for its tragic end and we dreaded seeing the end for the play as well. Sanam Saeed is a favorite actress and for starters, watching her die as Heer is just not happening for us. Yet, when the drama comes to its tragic end with full force, and you mourn the lovers as the curtains close.