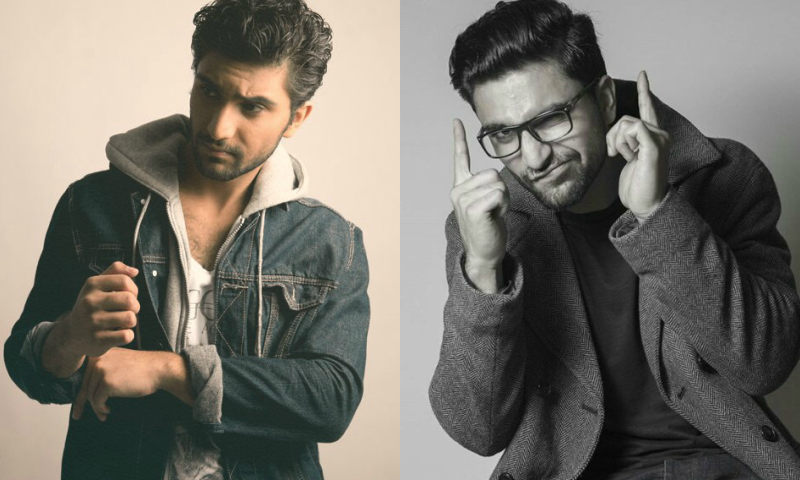 Ahad talks about love, life, mistakes and acting in this exclusive interview with HIP.

Let's admit it, when Salaar from Sami blessed our screens with his adorable locks and 'knight in shining armor' aura, he charmed us all! As we all mourned the tragic death of Salaar from Sammi little did we know that Ahad Raza Mir would in 'another life' come back as Dr. Asfandyar in Yaqeen Ka Safar to reign over the hearts of the entire nation!
Ahad may be the 'new kid' on the block in Pakistan's media industry but he's definitely giving his fellow actors a run with his exceptional talent. Apart from his charm, there's definitely more that adds up to what brews Ahad Raza Mir's charisma.
Having recently moved from Canada to Pakistan, what is the key to adjusting to an Eastern society from a Western society?
Ahad Raza Mir: The key is to not compare. Canada and Pakistan are both home to me and equally, have so much to offer. I love both the East and the West for what they are.
Your passion for theatre is evident; how has theatre shaped you into a thespian who is now smoothly breaking his way through onto the screen.
Ahad Raza Mir: Theatre taught me to express, whereas Film and TV have taught me to control.
How essential is it for families settled outside of Pakistan to keep their children culturally inclined?
Ahad Raza Mir: It's important to absorb everything around us and to be culturally aware of our roots. Keep your own culture close and adapt to others.
Read: Bearing the name 'Raza Mir' is lucky and unlucky: Ahad
With your father, Asif Raza Mir. Being a legendary actor; did you ever manage to get away with 'putting on a show' to get out of trouble?
Ahad Raza Mir: My Father has always held me accountable for all my decisions and stupidity! Although, he does give me a stern lecture when needed.
Majority of men hold back being expressive because of the 'norm'; what advice would you give them?
Ahad Raza Mir: As an actor, I've learned to convey the human experience and express authentically, truthfully and beautifully.
What is the greatest act done by an individual which defines true love?
Ahad Raza Mir: Depends on the kind of love. The greatest act of love is giving someone a piece of our most precious asset; time.
Read: "I wish to show the public who 'Ahad' really is and be my own self"