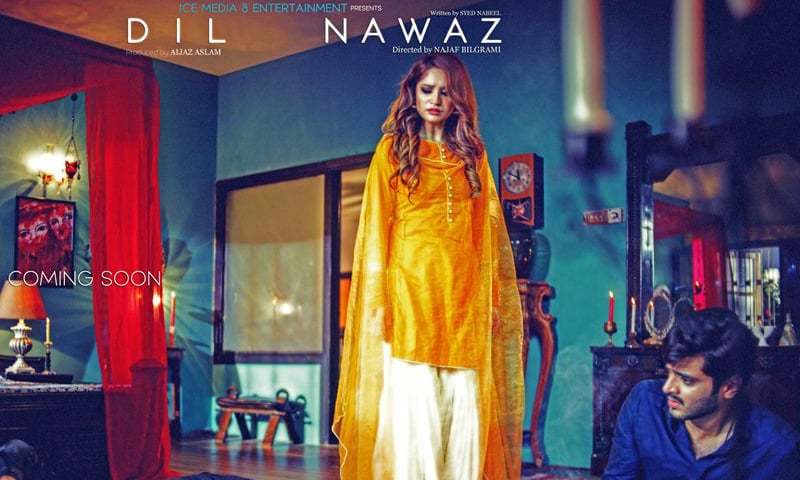 A man. A woman. A witch. Dil Nawaz is a fresh take on love triangles.

A supernatural based series, directed by Najaf Bilgrami soon to be aired on Aplus. After quite a while viewers will get to see something of a different genre, something not revolving around family politics but the dark realities of our society.
The trailer sheds some light on the storyline. A couple (Minal Khan and Wahaj Ali) intruded by a temptress played by Neelum Munir. The plot seems pretty cliché in terms of script, a typical story about two women in love with the same guy. Both of them trying to get him in their own capacity, what's twisting is the fact that one of them is a witch.
Hope this doesn't turn out to be a disaster. The trailer is interesting having a spooky theme and undoubtedly they've casted some of the refined actors of our industry.
Kudos to the team for at least coming up with a project of a different sort, experimenting is the only way Pakistanis will spread their way in the television and film industry.