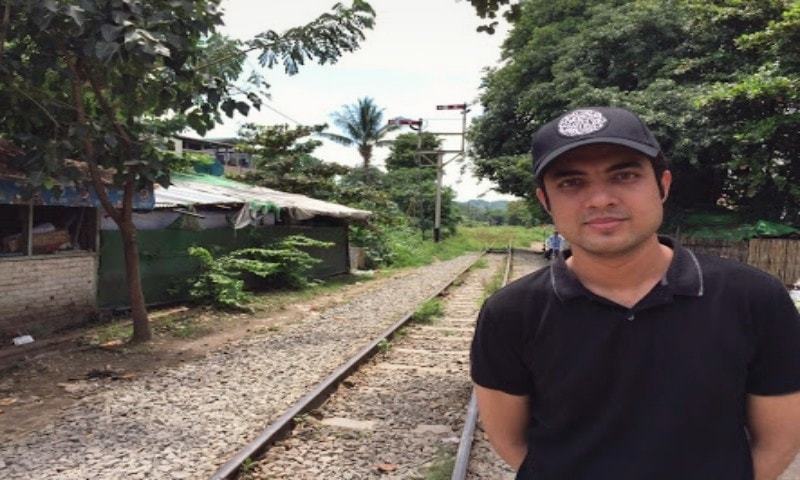 Be it unveiling a corruption scandal or help those in trouble, Iqrar is game for anything, everything.
One of our top notch TV presenters and journalists, Iqrar ul Hassan, has set his sail to Burma to lend a helping hand and ease the plight of the Rohingya Muslims suffering from ethnic cleansing in the region.
Iqrar certainly has got huge a fan following owing to the fact that he has unveiled a lot of dark realities of the society on national television. Be it corruption at a higher or a lower level, Iqrar has been game for everything.
Celebs pour out heartfelt support for the Rohingya Muslim community in Burma
We love and appreciate Iqrar's efforts and his positivity. Where he is in Burma to lend a helping hand to the Rohingya Muslims, Iqrar is also keeping a positive demeanor replying to critics.
Without frequent access to internet, Iqrar has been trying to communicate with his fans through his tweets somehow.
"Pakistani journalists and reporters have been banned in Myanmar but somehow we've been trying to help out people", he stated in a recent tweet, adding how routes had been blocked and people were trying to seek refuge where it was possible.
We pay our highest respects to Iqrar-ul-Hassan and all other journalists and reporters who are risking their lives to help the Rohingya Muslims in Burma. These fearless people have taken a huge risk despite the fact that they've families too and how their loved ones could be affected by any dire consequences.