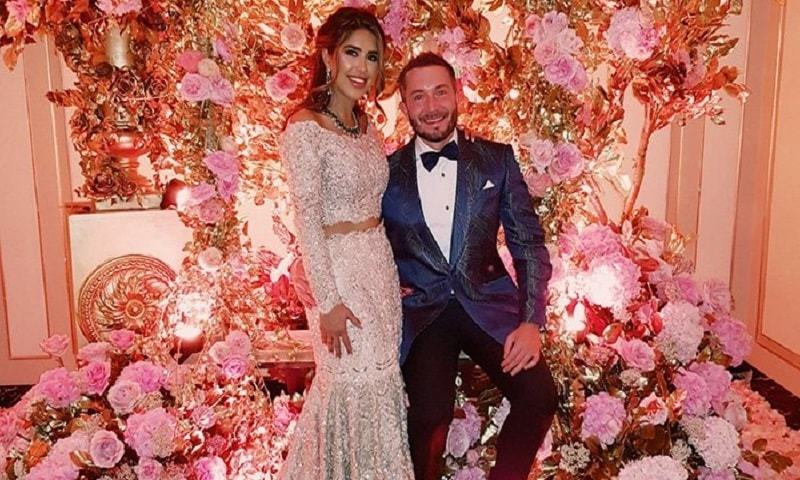 With Hrithik Roshan, Sonam Kapoor, Karan Johar & Imran Khan in attendance KissMuss's was the wedding of the year
Seems like businessman Anil Mussarat was the host of the season. The business tycoon recently hosted his daughter, Anooshe Mussarat's wedding to Edmund Kissner in London, the cost of which is being estimated around £4 million.
But that's not what has left us in awe of the big fat London wedding. In fact, all the glamour in attendance at the wedding is what that has left our eyes with a glitter, hard to behold.
Not only were the whose who of Bollywood present at Anil Mussarat's daughter's wedding in London, but also Imran Khan, Chairman Pakistan Tehreek Insaaf (PTI), along with Sahibzada Jahangir, Naeemul Haque, Shah Mehmood Qureshi, Babar Awan, Ahmed Raza Kasuri, Imran Chaudhr, Sheikh Rasheed Ahmed, in tow. The crème de la crème of Bollywood including Hrithik Roshan, Anil Kapoor with daughter Sonam Kapoor, Ranveer Singh, Sunil Shetty and also director, producer extraordinaire Karan Johar were present at the wedding, rocking it like never before.
Also former prime minister Shaukat Aziz, Mayor of London Sadiq Khan and Makhdoom Ahmed Mehmood were present at the high profile wedding in London.
Indian director Rakesh Upadhyay to make biopic on Imran Khan
Karan Johar hosted the glamorous event while the B-town celebs danced to beautiful tunes and set the stage on fire. Ranveer Singh danced like no tomorrow for and with the bride, putting up a show of a lifetime.
And Anil Kapoor gave Ranveer boy best company,
Imran Khan was also asked to share his feelings by Johar and IK sure seemed much delighted to be in attendance as Anil Mussarat happens to be one of biggest supports of PTI.
The night was filled with glamour and pomp and starry selfies here and there. And of course we loved the star studded meet up, minus the borders this time.