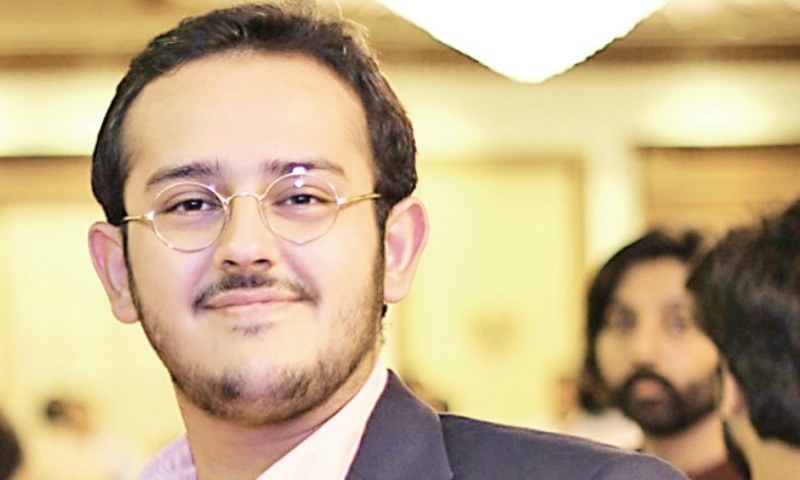 "Other than one song which Shuja Haider has done, every other song is composed by Azaan" reveals Momina Duraid
Parwaaz Hai Junoon has us all excited for the film ever since it was announced by Momina and Duraid Films. Being a Haseeb Hassan directorial, we're expecting a lot from the movie, which is said to be a tribute to the great Pakistan Air Force.
Parwaaz Hai Junoon features a stellar star cast including Hamza Ali Abbasi, Hania Aamir, Kubra Khan, Ahad Raza Mir and Shafaat Ali amongst others. The release date of the movie is yet undecided but we have a rather exciting news for you. Azaan Sami Khan, son of Adnan Sami, is involved with Parwaaz Hai Junoon in a significant capacity and we can't wait to announce it to you.
The young lad is ready to make waves by turning music composer for Parwaaz Hai Junoon. Yes, you heard us right. In an exclusive behind the scenes visit to the sets of Parwaaz Hai Junoon, the very humble Momina Duraid revealed the news to us.
"There is this amazing kid to whom I say where have you been till now. He was always here and when you hear his music you will understand what a superb job he has done for Parwaaz Hai Junoon. He is the head of music for the film, and he is none other than Azaan Sami Khan," said a joyous Momina.
Read : Here's what's going on behind sets of Parwaaz Hai Junoon!
The news has caught us off guard but with excitement. Talking further about Azaan, MD further added how with the exception of one song which was done by Shuja Haider, every other song for Parwaaz Hai Junoon was Azaan's.
Now since we know who the composer is, we were excited to know who will be lending their voices for the film's soundtracks and here's what we got to know.
"We have two Atif Aslam songs, we have Zeb as well. QB is not 100% finalized for the movie but we do want her to be a part of a song. There are also a few fresh kids on board," revealed Momina.
Music would certainly run in the genes for Azaan Sami Khan, and we're quite excited to see and hear what this young lad has up his sleeve. Until then HIP would like to wish Azaan all the best with Parwaaz Hai Junoon.