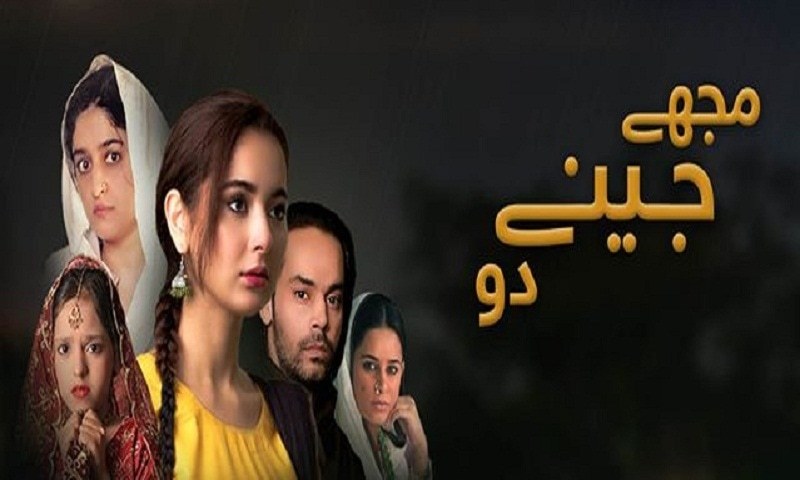 We're certain that Mujhay Jeenay Doh will be addressing more than just the issue of child marriage as it progresses
We eagerly look forward to dramas that highlight social issues. Reason being, even if they cannot make a significant difference in the society, they can at least create an awareness and educate people about their rights and how to raise a voice.
Mujhay Jeenay Doh is one such drama that has promised to address the issue of child marriage but as the first episode aired yesterday, we're certain that the drama will be addressing more than just one issue. For now, we were awarded with an insight on the characters and how they live their lives.
Here's what went on at the Mujhay Jeenay Doh press conference in Karachi
Malik Shahbaz is the feudal lord of the region and like stereotypical leaders, all he can think about is exercising power over his menial subjects. Shaheena (Mehreen Raheal) is that one woman who knows she'll be abused by her husband but chooses to stay with him because that's what she has accepted as her fate. Naseeb played by Gohar Rasheed is the typical uneducated village male who does love his wife but doesn't know enough when it comes to medical help during child birth. It is because of this reason Bushra ends up losing her life because the family is late in rushing her to the hospital. Salman Shahid plays Bushra's father and as he is shown, its not a normal practice for the family to take their women to the hospital during child birth.
Muhammadu (Sarmad Sultan Khoosat) and Murad (Ali Tahir) are shown to be those type of men, who consider their women as their sole property, treating them as they please.
Yasmin (Nadia Jamil) is perhaps the only educated woman in the village and she does whatever she can to take care of the women of the village, who are mostly shown to be careless when it comes their own health and well being.
Saira, the child star, is beyond impressive even in her brief stint in the first episode. The trauma that is perhaps destined for Saira will be portrayed impressively by this little powerhouse of talent, who knows how to emote, with each emotion etched on her face.
Nadia Jamil and Mehreen Raheal have certainly chosen an impacting drama for their television comeback. Nadia plays a very soft yet determined character and the love and care she showered on the women and children in the village, looked natural and not forced at all. Mehreen's accent and acting is on point. It's great to see such a glamorous woman shun all the glamour and transform into a doormat village wife with ease. Angeline's direction is on point as none of the scenarios seemed forced and of course the script by Shahid Nizami is a very strong one.
There are several tracks in the drama for now, and each one highlights a significant issue; from unavailability and unawareness about medical health for women to stereotypical feudal treatments of the masses in the villages, Mujhay Jeenay Doh will cater to a lot of taboos of the society along with child marriage. Off to a promising start, we're looking forward to exploring more with Mujhay Jeenay Doh in the future.