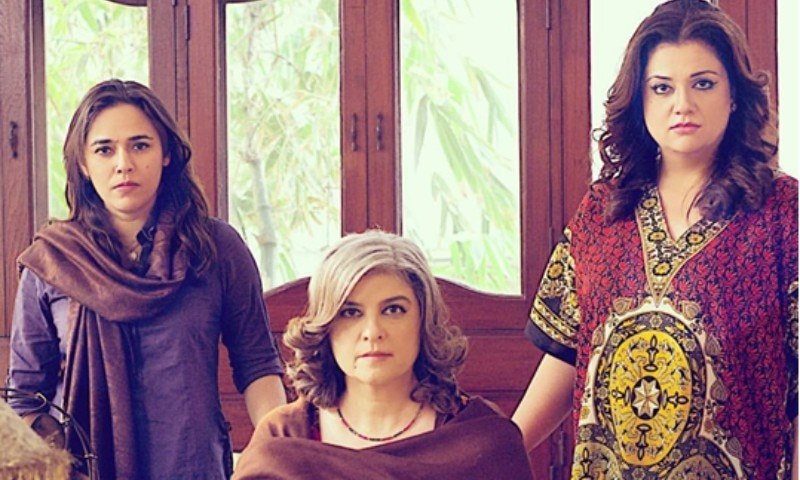 A Mehreen Jabbar directorial, the screenplay for Lala Begum was penned down by the multi-talented Syed Mohammad Ahmed.
Seems like this is the year of the Pakistani film industry as Pakistani filmmakers continue to make waves across the globe. First up was Jami's Moor, followed by Farhan Alam's Saawan and now Mehreen Jabbar's Lala Begum is the newest addition to the list of highly acclaimed Pakistani films internationally.
Where Saawan and Moor have been winning big at international film festivals around the world, Mehreen Jabbar's Lala Begum has too joined the league after bagging the Best Screenplay award at the Washington DC South Asian Film Festival (DCSAFF).
Mehreen Jabbar recently shared the news on her Twitter account and we couldn't be happier for the film industry in Pakistan, whose revival is finally here. Written by Syed Mohammad Ahmed of Ramchand Pakistani fame, the story of Lala Begum revolves around the bitter relationship of two sisters, Meher (Marina Khan) and Seher(Sonia Rehman Qureshi) and is set in the 1970s. The sisters have not been speaking to each other for the past two decades and as Seher becomes a widow, she returns home to claim her share of the family estate while Meher refuses to divide because she believes her sister brought dishonor to the family by marrying her husband.
Ahmed is an influential screenwriter, lyricist, actor and director and with the story he has created for Lala Begum, the award is very much, well deserved.
Read: Mehreen Jabbar's 'Lala Begum' is part of Zee TV's 'unity project'
Co-produced by Shailja Kejriwal, Mehreen Jabbar and Vikas Sharma, the short film stars Marina Khan and Sonya Rehman amongst others and was premiered at the Mosaic International South Asian Film Festival on 6 August 2016 under the Zeal for Unity banner.
HIP congratulates team Lala Begum along with Syed Mohammad Ahmed for bagging the award for best screenplay and wishes for more accolades for the film in the future.