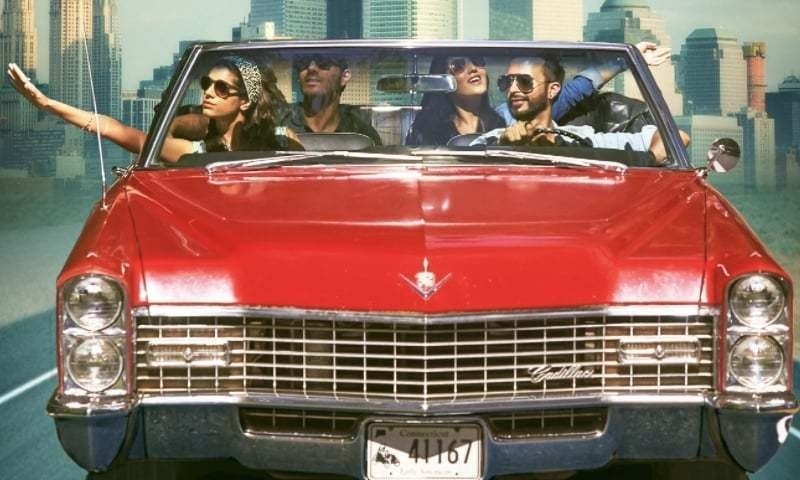 The Chicago South Asian Film Festival aims to provide South Asian storytelling and talent with an international platform
Starring Sanam Saeed, Ali Kazmi, Hareem Farooq and the versatile Adeel Hussain, Dobara Phir Se, is a movie that encourages us to give another chance to things that don't work out the first time in life. The film opened to a great response in Pakistan and across the globe last year and gathered praise for its unique story and high quality production values.
The film is now all set to be screened at The Chicago South Asian Film Festival on October 1st and has us all excited. We believe Dobara Phir Se is a wonderful film that definitely deserves to be screened to international audience to show them how Pakistani cinema industry has evolved over the years.
As the name suggest, The Chicago South Asian Film Festival is being held in Chicago with aims to give South Asian talent , stories and themes a world platform. The opportunity to screen Dobara Phir Se at the festival will ensure international audience get an insight on the high production values and great story tellers that the Pakistani film industry is producing.
Read : In Focus: Dobara Phir Se proves women rule the film
The festival will commence from September 29th till October 1st and along with Dobara Phir Se will screen films like Gurgaon, Newton, You are my Sunday and Sonata to name a few.
Directed by the brilliant Mehreen Jabbar and based on a story by Bilal Sami and Jabbar herself, Dobara Phir Se in an unconventional yet realistic story of life and its melodies. With a great cast and an interesting story we are glad to see Dobara Phir Se being screened at the Chicago South Asian Film Festival where we are sure the film will leave its mark.