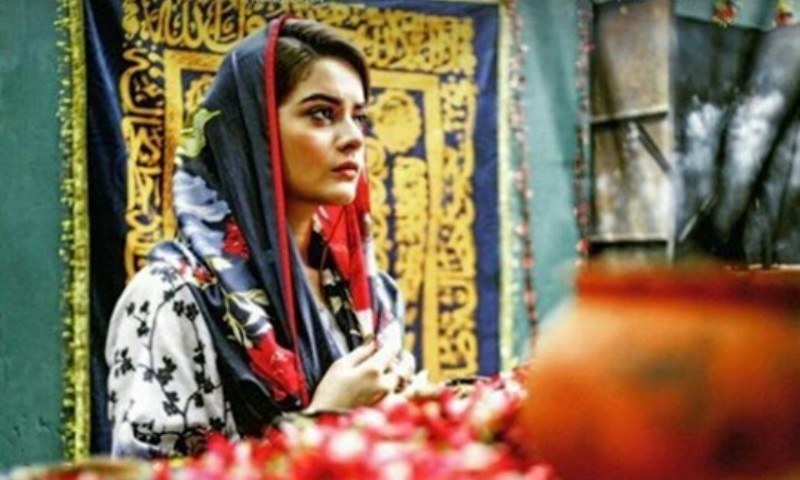 Alycia Dias's voice haunts you beautifully, perfectly in line with the super natural feel of the play.

We love dramas with good OSTs. The reason being serials today coming on as complete packages. And if the OST is good, one automatically expects the drama to be entertaining as well.
Talking about OSTs, we recently stumbled across one for Najaf Bilgrami's new play called Dil Nawaz and fell in love instantly.
Alycia Dias has sung beautifully in flow with Syed Adeel Ali's music. What we liked about the track is how it has been kept in line with the super natural, horror theme of the drama.
The music starts to haunt you right from the opening tempo and Alycia's vocals flow eerily in perfect rhythm. The arrangement is spooky yet very beautiful and gives one goosebumps there and then.
Read : Minal Khan pairs up with Najaf Bilgrami for supernatural drama 'Dil Nawaz'
With the variations in Dias voice she builds up the suspense of the drama quite well. We like how the music score is backed well with vocals and lyrics that complement the theme of the play.
Without a doubt the OST has a great recall and stand alone value, not that the video does not please the eyes. Neelum Muneer looks ethereal, befitting her character to the T.
Dil Nawaz will also star Wahaj Ali and Minal Khan in a story which is a 'simple and an old form uric love story but with a twist where the serial would eventually venture into learning the morals of humans' as revealed to us by Najaf Bilgrami in an earlier conversation with HIP.
All set to air on 18th September only on A Plus we are quite excited for Dil Nawaz and in case you have not heard the OST then go ahead and let Dias's voice haunt you with its beauty.