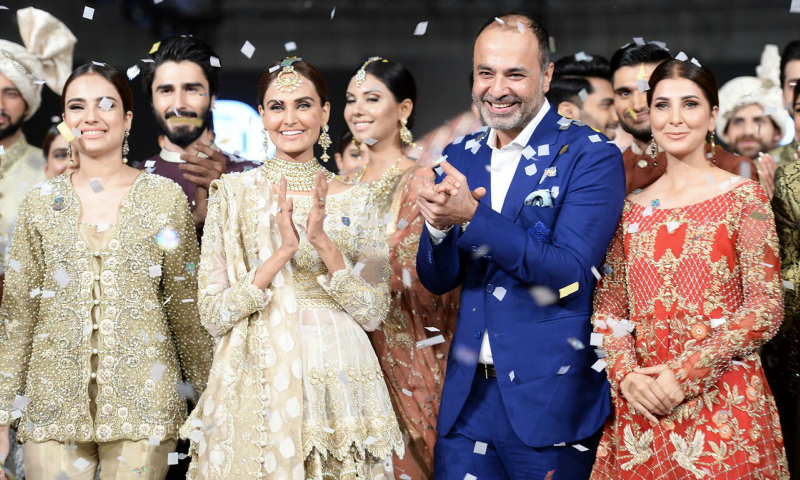 There was not a single dull moment on the ramp. HIP approves!

FPW Day One was good but after attending the second day, we can easily say we know what we want to see on the third and the last day.
There is always a star of the show, and for Day 2 it was Wardha Saleem without a doubt. The designer woman stole the spotlight last night with her gorgeous collection.
Designers Sanam Chaudhri, Wardha Saleem, Emraan Rajput, Sadaf Malaterre, HEM and Deepak Perwani came forward with their winter festive collection on day 2. And everything, we repeat, everything (especially the menswear) was absolutely drool worthy and just beautiful.
HIP Picks: What wowed us at FPW'17 Day 1!
Day 2 exceeded Day 1 by several notches, entertaining the crowds with the beats of live dhols and so much more. But it were the collections that stole our breath away.
Sanam Chaudhri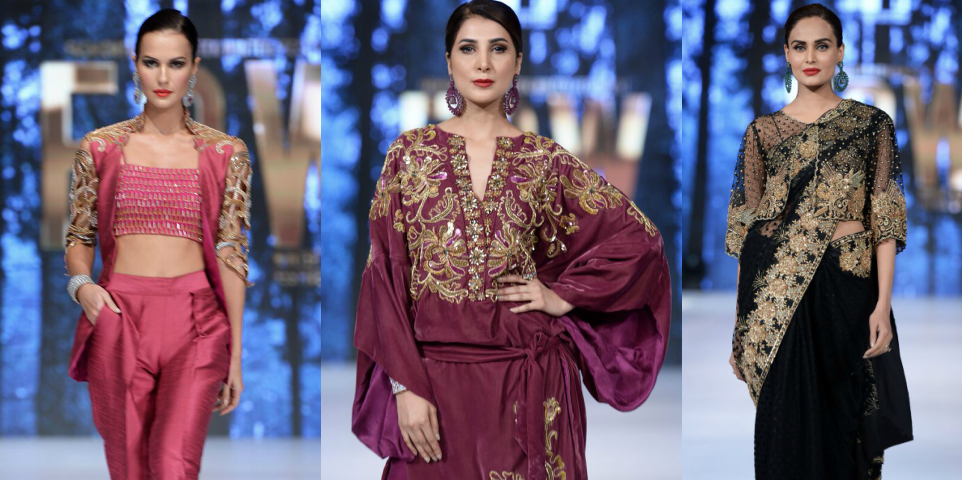 Sanam kept the collection simple but striking with Pandora. One color and strategically placed embroidered patches, lush velvet and rich materials - Chaudhri's collection was absolutely drop dead gorgeous.
Wardha Saleem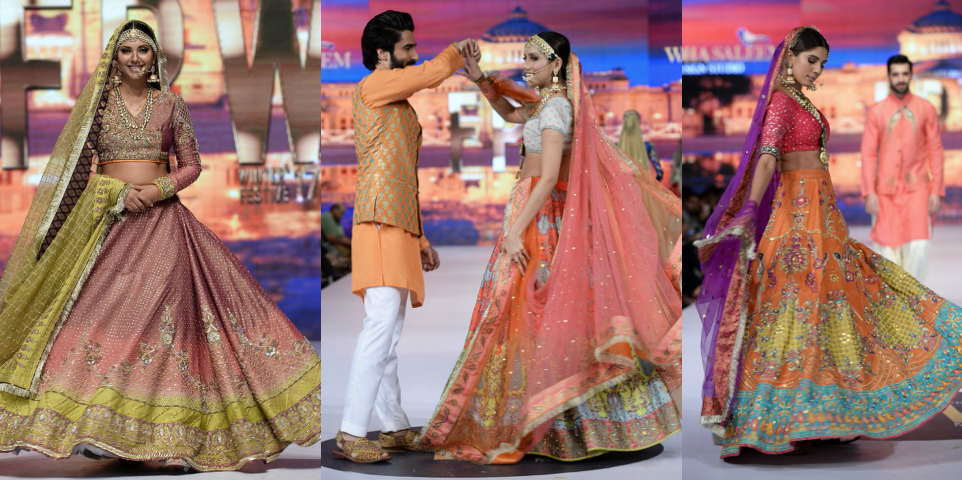 It was a mehndi night on the ramp for Wardha Saleem's show. From one beautiful lehenga to ten others, from one beautiful sherwani to a gorgeous kurta, I was sold! There were buntings, there were those mehndis thaals, baskets and what not! There was dancing, there was twirling and of course the beat of the dhols set the mood perfectly. Sana Javed was Wardha's show stopper and a show stopper she was. Looking absolutely regal in her attire, Sana stole hearts and set the ramp ablaze.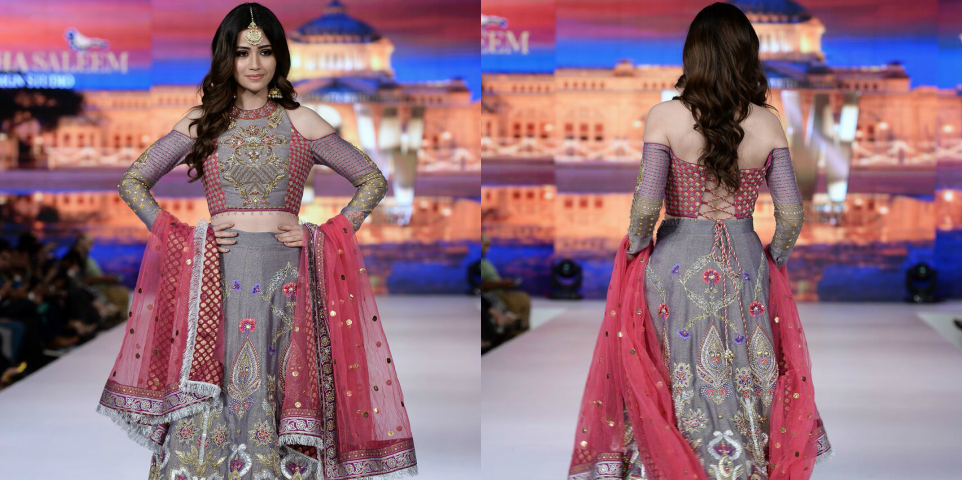 Emraan Rajput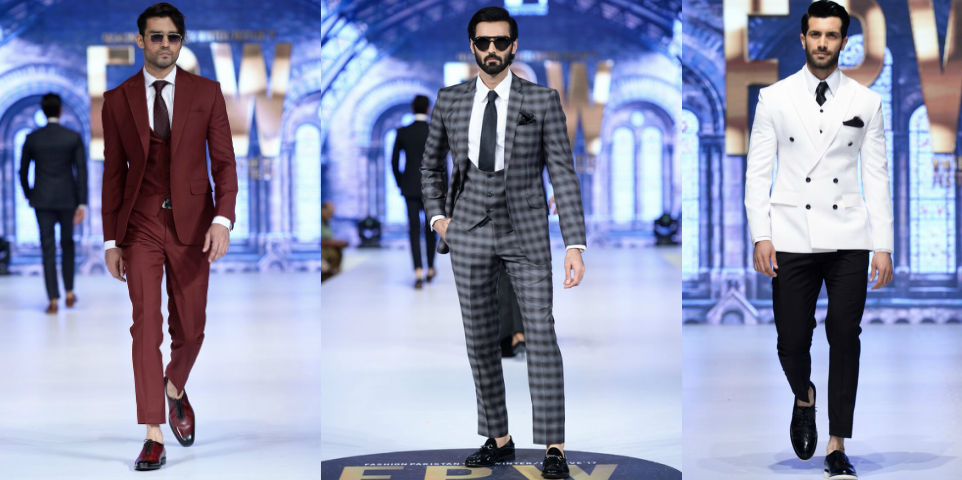 There is nothing better than seeing well-dressed, polished gentlemen walking briskly down the ramp with a million-dollar smile or a brooding gaze. Emraan Rajput's Gentlemen's Club collection was short, to-the-point and a treat for the eyes. Talking about the collection, we just hope it looks just as good on our non-model gentlemen.
Sadaf Malaterre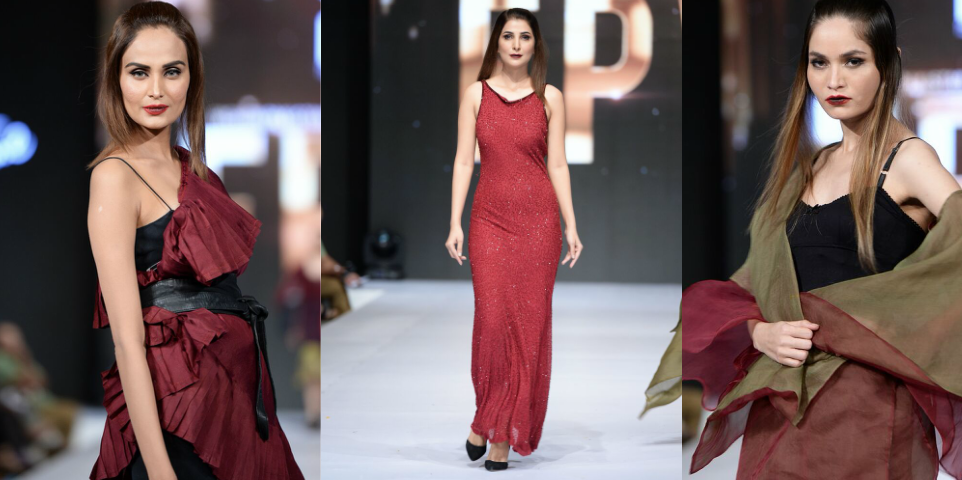 Sultry, dark silhouettes on an alluring color palette - Sadaf knows how to play with people's imaginations, making them desire more. Giving classics like the little black dress or your go-to red, an update with the signature Malaterre style, Sadaf certainly managed to wow us with her rich, glamorous collection.
HEM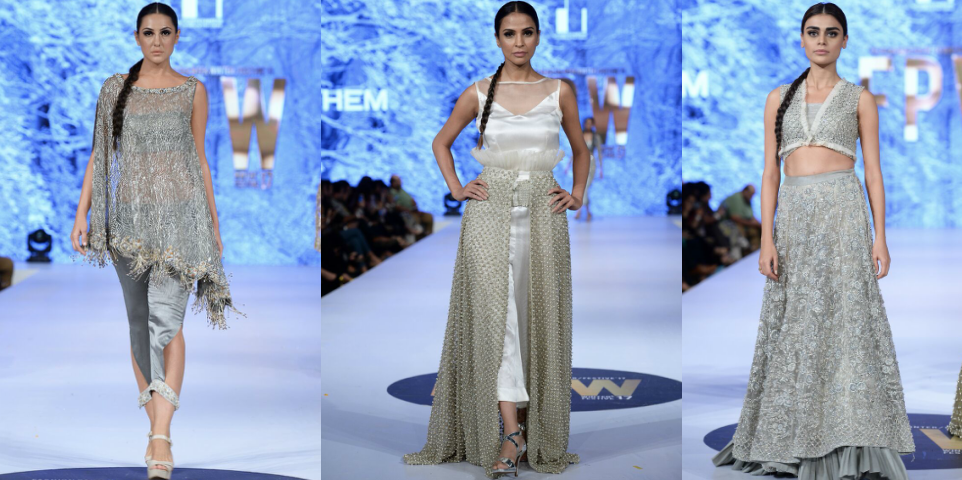 Mesmerizing ice-queens in silvery, shimmery dresses ruled HEM's show. Katara braids were the cherry on top. We loved the opener and her absolutely stunning skirt. Fun pants and bejeweled drapes, HEM did wonders using only one color and amazed us.
Deepak Perwani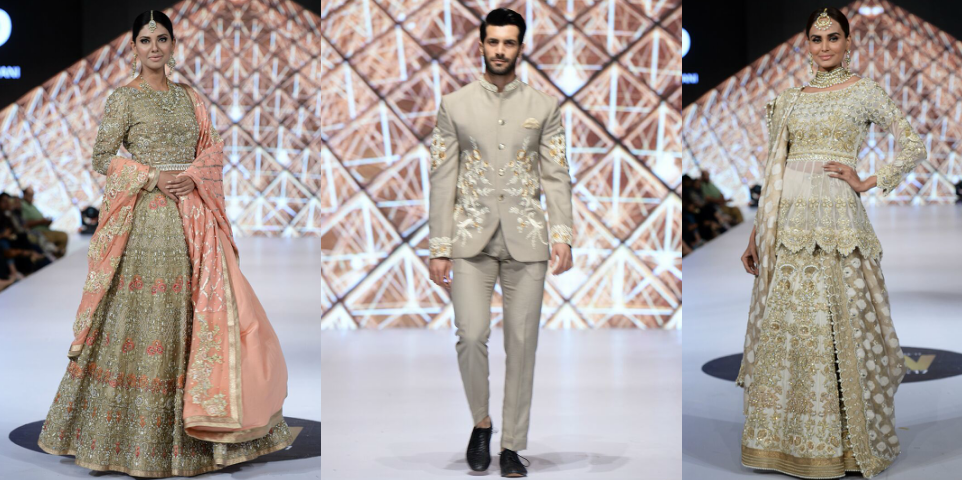 There is always this one designer whose collection is designed to make you look like royalty. With Gold Dust, Deepak put forward earthy, dim tones and pastels, light golds and reds and we loved them all. Perwani has never put the wrong foot forward when it comes to his collection. And he did the same last night as well wowing us with the most gorgeous bridal collection.
All in all, Day 2 was a killer and so were the collections! We'd like to especially mention Sunita Marshall on the ramp because the lady killed it every time she walked, no matter for who it was.
With a powerful second day, we have very high hopes for the finale.