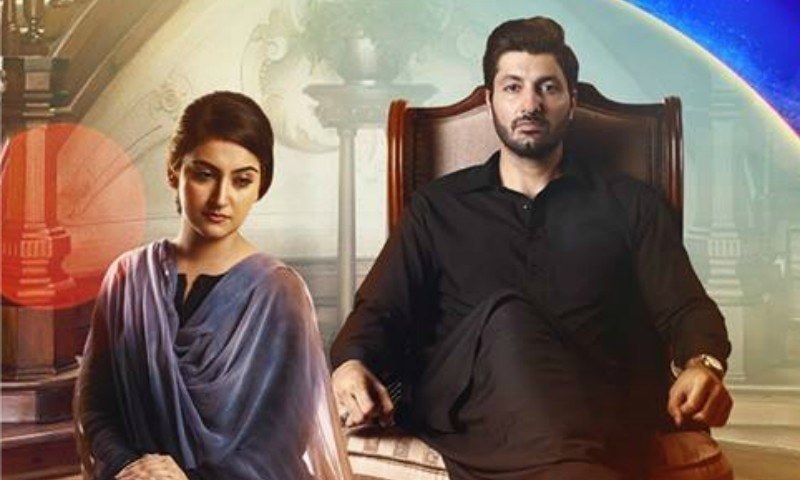 What would have made the ending more impactful was if Bano was told the truth about the pact between Tajdar and Sobhan.

The main reason why we always enjoyed watching Bholi Bano on Geo TV was because in this modern and digital age we got to see an innocent girl who loved with all her heart and without any ulterior motive. Lately watching girls who have become either too independent or too modern, Bano was a sweet change on television and otherwise.
Bholi Bano impressed us throughout but the ending just couldn't please us at all. The main theme was impressive but the last episode lacked detailing. There were a lot of closures missing from the climax for Bholi Bano. We just couldn't digest how Tajdar (Syed Jibran) felt remorseful, gave an entire factory to Sobhan (Syed Arez) and then just die! No explanations, no nothing!
Read : Bholi Bano episode 45 review: Will Bano ever leave Sobhan for Tajdar?
What could have been more interesting was if Bano (Hiba Qadir) was told about the pact between Sobhan and Tajdar instead of keeping her in the dark. It should have been Bano who should have been given the choice to make her life's decision instead of Sobhan never telling her anything, even after five years, just because Tajdar said so.
We also felt bad for Tajdar because despite everything he couldn't make Bano love him at all. She despised him till the end but perhaps that served him right for giving her so much pain and agony.
Sobhan was shown visiting Tajdar's grave with his son and praying for him. Sobhan was shown as a humble person throughout and Syed Arez maintained the character very well. We loved the helplessness on his face when he thought he'd have to let Bano go for her better future and fell prey to Tajdar's manipulations.
But over all Bholi Bano was a wonderful play and will be missed. We will especially miss Hiba Qadir, Syed Jibran and Syed Arez who won our and made Bholi Bano the massive success it was.
Director Furqan Adam kept Bholi Bano simple and to the point with all his focus on telling the story and that's what we liked best. The script was simple yet beautiful and without any complexities and so Bholi Bano remained our favorite throughout.