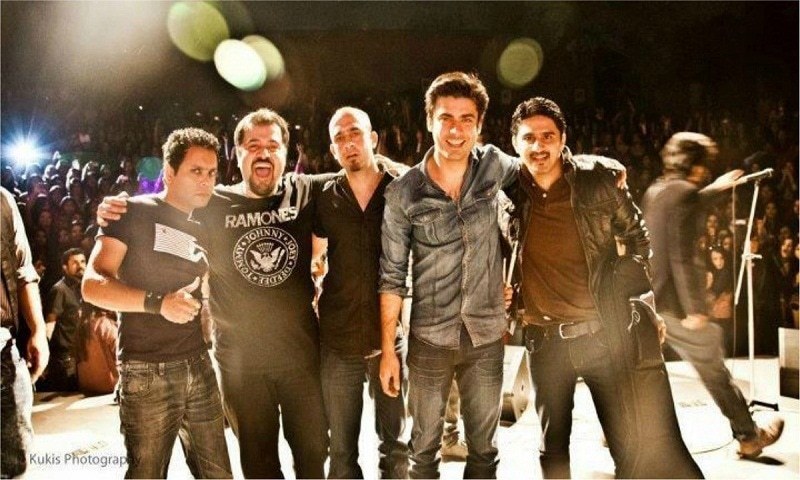 Returning after 15 years, we had high hopes from Pepsi Battle of the Bands and the show has managed to meet every expectation spot on! In fact that battle has kept us hooked since they first launched their anthem. Delivering one bombastic episode after another, Battle of Bands has awaken the music freaks in us and we've been glued to our television screens every Sunday, waiting for our favorites to perform.
The bands are rocking and we've fallen in love with the two finalists. Badnaam and Kashmir have become the talk of the town since the finale episode is all set to air this Sunday.
We're excited for the final battle but there's one more thing we're going crazy for.
Sources (and our sources are entirely credible) tell us our favorite band Entity Paradigm aka EP is reuniting for one night to perform at the Grand Finale of Pepsi Battle of the Bands, on our favorite track Hamesha and we're losing our mind!
Here's what we loved about the second episode of the Pepsi Battle of the Bands
Doing a bit of our own research, we know something is cooking up for certain.
Why else would Ahmad Ali Butt be spotted with Salman Albert on the drums? They don't have band rehearsals nowadays do they?
And what would you have to say about this?
And this? EP= epic?? Well we're making speculations.
We were promised Fawad Khan back on the music front with Battle of the Bands and we have yet to see the heartthrob perform. And if its been held back for the finale, we're only guessing, the more the wait, the sweeter the reward!!!