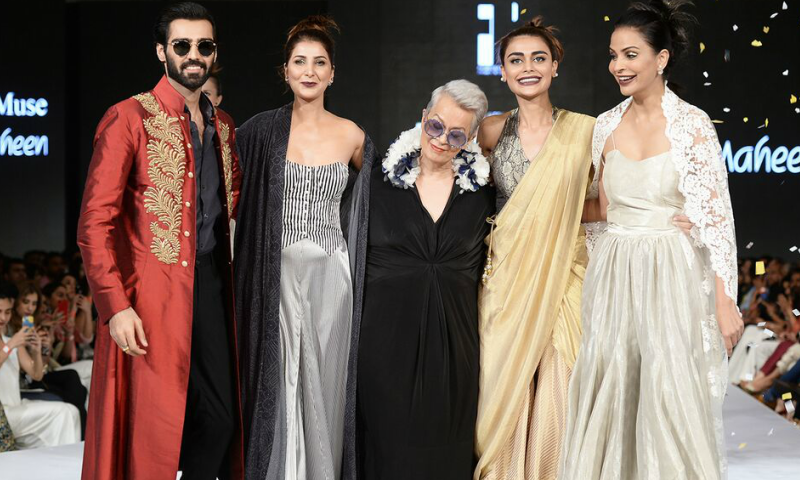 There is a reason why Maheen Khan is called Coco Chanel of the East.

All I can say is: it's been a journey. FPW Winter Festive 17 kept evolving as its three days went by. It has impressed us beyond belief. Ramp to retail is how it should be done every year, we believe. At least it won't restrict the designs for models or celebrities only.
We cannot forgo the creativity showcased on the ramp by the designers this time. Everything from the color palletes to the collections and their displays was truly remarkable. Last night as FPW Winter Festive 2017 came to and end, Adnan Pardesy and Maheen Khan left us stunned beyond repair, we are still recovering.
HIP Picks: Collections that stole our breath, FPW'17 Day 2
Tena Durrani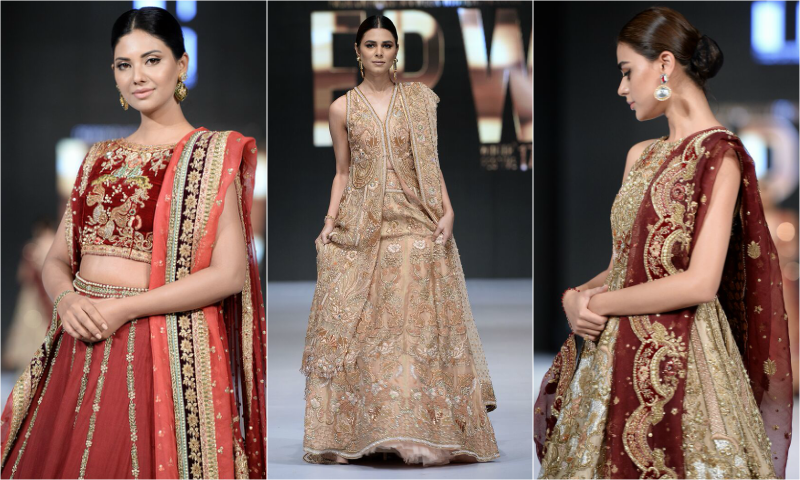 Silvers, champagnes and rose golds - Durrani opened like a star and ended like one too. The delicacy and intricacy in each piece, the unapologetic feminine falls - every dress stole our breath. You could easily hear not just ladies, but also gentlemen, oohing and aahing at every model walking down the ramp. One word: beautiful.
Nauman Arfeen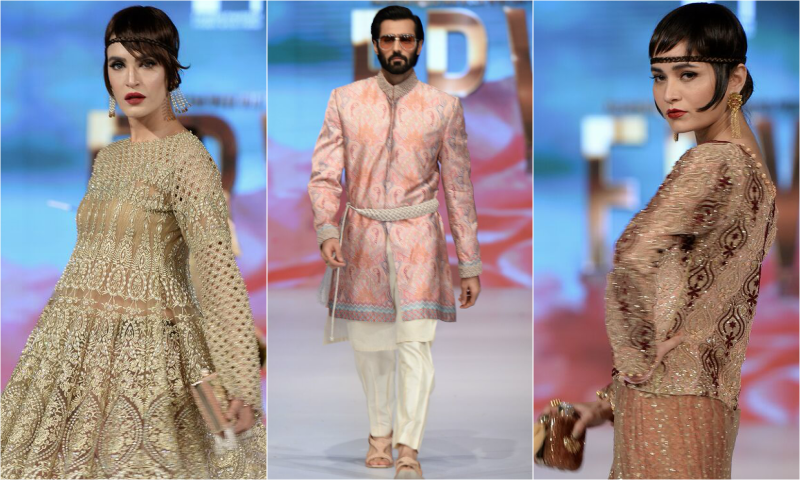 Arfeen brought our dreams to life. If The Great Gatsby was ever set in Pakistan, how would it look like, Nauman Arfeen showed us exactly that. With a really loud 'Dunya Mein Logon Ko' playing in the background and girls in faux shingle cuts and flapper curls walking the ramp - we were entertained and mesmerized.
No one saw it coming! But man, we loved it!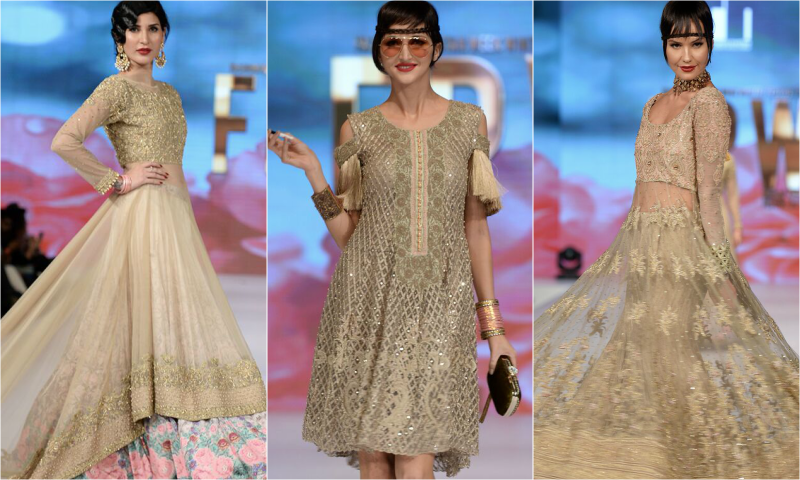 Saira Shakira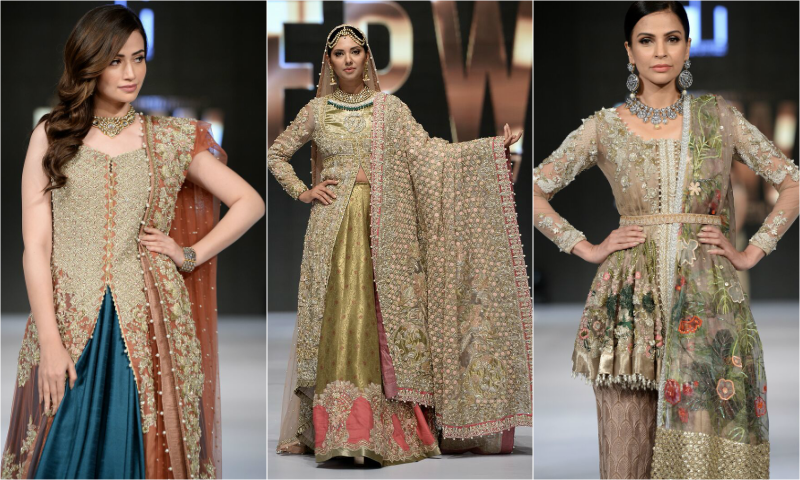 Sana Javed returned as the showstopper, this time for Saira Shakira. The designer duo made nice use of pistachio greens, navy blues, and rusts. The collection was absolutely gorgeous. Even given a choice there's nothing I would change about it. It was very South Asian, very Pakistani, very beautiful.
Adnan Pardesy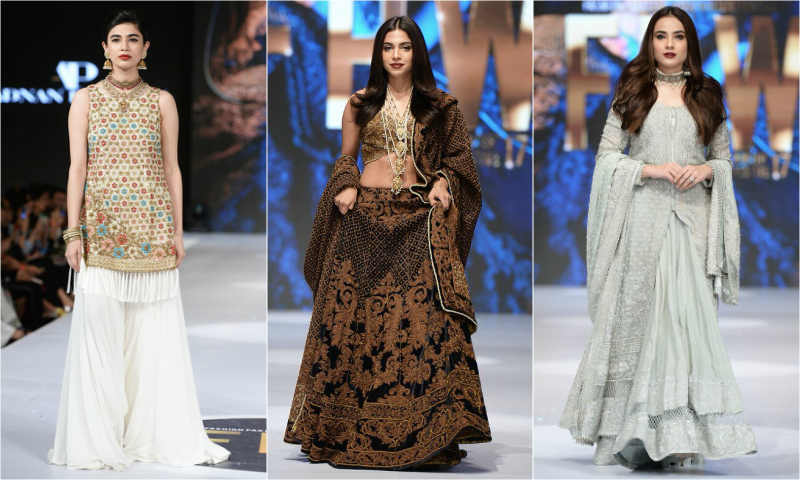 Pardesy showed how you open the show. Alyzeh Gabol broke a hall full of hearts last night. An enchantress straight out of a dream, the dark lip and cascading dark hair looked so ethereal on her very silver gown, you could have called her a vampire queen and we would have believed you.
The entire line was bold, yet feminine. There were gowns, ghararas and lehengas, yet they made you sit up and take notice. Sonya Hussyn was the showstopper and let me tell you, it couldn't get better than that.
Maheen Khan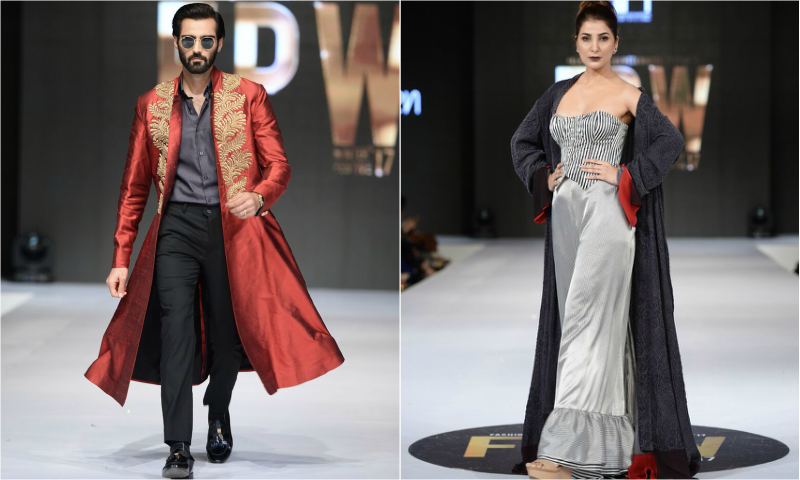 It wasn't design, it was art. Maheen's The Lion and The Muse made a statement loud and clear: you can be cool but you can never be Hasnain-Lehri-in-red-sherwani-trench-coat cool. We were stunned, we could have watched him walking up and down the ramp for an eternity, even without blinking an eye.
Sana Safinaz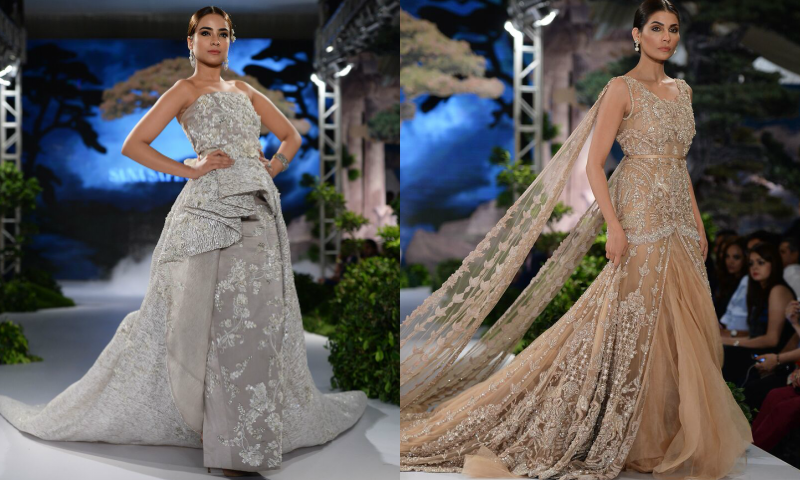 Finale of the finale, Sana Safinaz came forward with 60 models in a separate setting. It was certainly grand, very exclusive and majestic. The outfits were made up of what dreams are. Champagne hues were certainly a popular choice. But yes, this one wasn't ramp-to-retail, it was very red-carpet.
This is us till the next FPW (we are talking February 2018). Let's see how the designers take the challenge for the upcoming year in fashion.