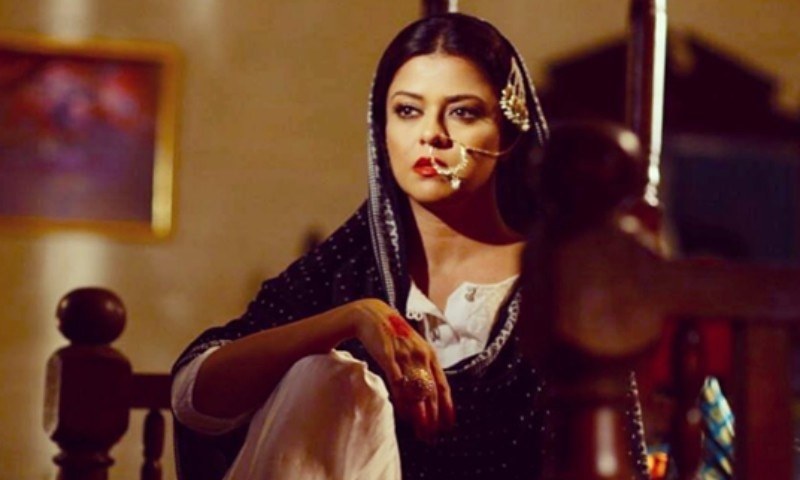 "Gulnaaz belongs to a different class and Alyy Khan marries her against his family's wishes," Maria Wasti on Malkin
Maria Wasti is a versatile individual and a stunner no doubt. The woman has an aura about her which convinces the onlookers, no matter what she does. We're currently loving the lady in the thriller drama Dhund, where she plays a character who speaks to the dead and now, with teasers of her upcoming play Malkin doing rounds on GEO TV, we're literally excited to watch the woman in action in a different role.
Produced by Aijaz Aslam , the first teaser of the play shows Maria playing Gulnaaz, a dancer. Alyy Khan's character takes a fancy to Gulnaaz and marries her. Where Gulnaaz is a dancer, Khan belongs to a reputable family with a stern mother (Samina Ahmed) who is not at all ready to welcome someone like Gulnaaz into her family.
But Gulnaaz is a different woman and now with a home of her own, she'll go to any length to prove she can love and is able to fit in with the household.
Read: Maria Wasti talks about her upcoming drama 'Jaal'
Initially called Jaal the drama has now been renamed Malkin and has been directed by Wajahat Hussain.
In an earlier conversation with HIP, Wasti had told us a bit about Gulnaaz saying, "Gulnaaz belongs to a different class and Alyy Khan marries her against his family's wishes and brings her into his part of the society. Now, she tries her best to adjust but she's pushed to such a limit where she becomes reactionary. However, to find out why and what happens next, you'll have to watch the drama."
And that we will for sure,
The second teaser is more interesting because it shows Gulnaaz's passionate love for Khan and her desire to escape for the brothel where she was a courtesean. With her chance at a respectable life, Gulnaaz is not going to let anything spoil her reality, which was only a dream some time ago.
Expected to air soon we look forward to watching and reviewing the first episode of Malkin just for you . Also only heard in the background as yet, the play also seems to have a very soulful OST which we look forward to listening as well.