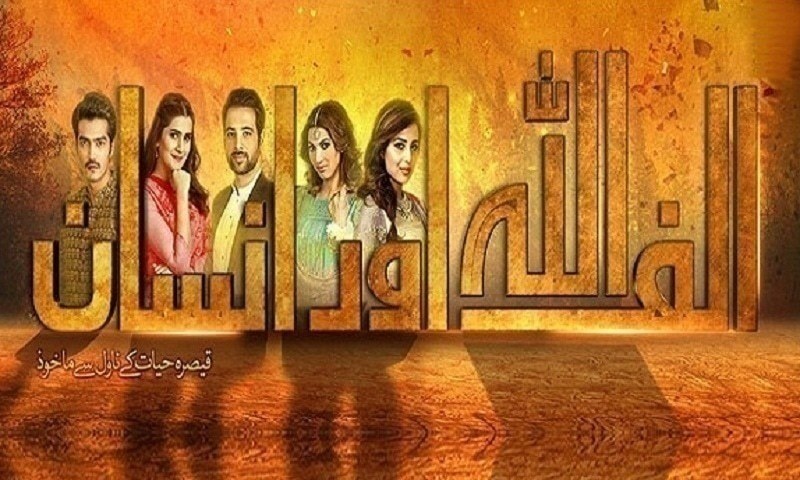 Ushna Shah has kept us glued to our screens as she portrays the fifty shades of Reena aka Rani to perfection.

Majority of the dramas we've watched begin on a good note but lose charm midway, but not Alif Allah aur Insaan. This drama has been evolving for the past twenty two weeks and the story keeps on getting interesting. And now with the courtesan Reena Begum, all set to marry producer Nawazish Ali and say goodbye to the brothel, we're eager to find out if this match will work for her or not.
Written by Qaisra Hayat we love how each one of her character has their own story to tell whether it is Reena , Shammo , Basit or even Chaman Begum; each role is significant to the development of the story .
Read:Alif Allah aur Insaan episode 21 review: Basit is now in close proximity of Nazneen and Shahzeb
Reena (Ushna Shah) is gaining quite a popularity amongst men and that is something which producer Nawazish Ali (Farhan Ali Agha) doesn't like. However, since Nawazish Ali hasn't given her any commitment, she again and again reminds of that she can do whatever she pleases. And as Nawazish puts it, because he can't afford to lose her, he proposes and Reena, on finding her ticket out of the brothel, happily agrees to be his wife.
We have a feeling that Nawazish Ali is marrying Reena for his own pleasure only and perhaps will not give her recognition and a respectable status in the society but let's just wait on it and see what happens next.
Reena is on the seventh sky but Chaman Begum, who had witnessed Nigaar Begum's highs and lows reminds Reena to not dream out of her realm. But Reena, riding high on happiness chooses to ignore all words of wisdom, Chaman Begum tries to drill into her.
On the other hand, Nazneen manages to meet Basit and is very happy at the outcome. But since Shahzeb has no knowledge about the two's relationship in the past, she tries her best to contain her feelings. We really feel bad for poor Shahzeb because he is trapped in a loveless marriage with a headstrong girl who perhaps will never budge from her stance and fall in love with him.
Read: Alif Allah aur Insaan Has An Impressive Start
Shammo, who is successfully running his own beauty salon now, has his heart broken when the news of Reena's wedding reaches him. He, however snaps out of it and is now planning to talk some sense to Reena. Whether he is successful or not waits to be seen in the next week's episode.
Ushna Shah has kept us glued to our screens as she portrays the fifty shades of Reena aka Rani to perfection. From a flirtatious courtesan to an insecure, scared woman, Ushna transforms characters with ease and grace. Praising Ushna Shah for playing Reena has now become more of a habit because the girl has been brilliant in her portrayal of the character throughout. Ahson Talish deserves accolades for this one.
So will Reena Begum finally get to live respectably in the society, as she hopes, or will fate bring her back to the brothel she wants to escape? To find out tune in every Tuesday at 8 pm only on Hum TV.