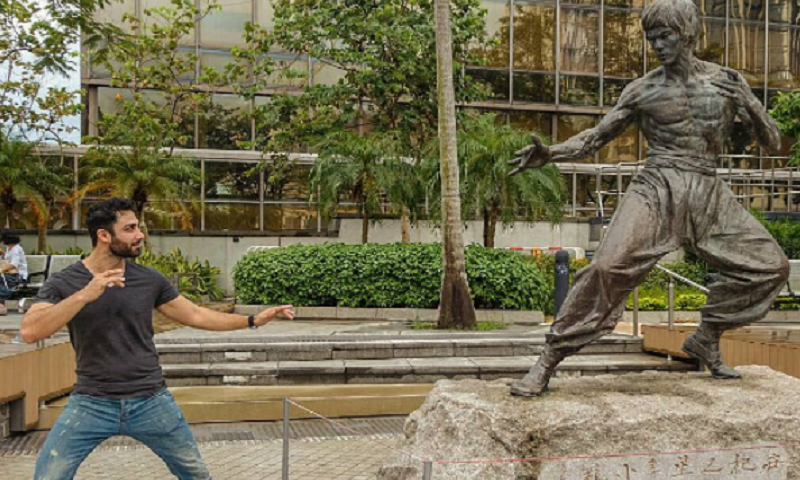 It'll be exciting to see how the lover boy Ahmed Ali Akbar turned macho to direct stunts for Parchi.

The teaser for Parchi released a day before and left us wanting more from the film. Where we're intrigued by each character's avatar, we're also excited to see Osman Khalid Butt debut as a choreographer for the film.
But as it seems, the makers of Parchi are not done surprising us just yet! Last night when the team of Parchi went live on Facebook, they bombed us with a new piece of information. Supposedly Ahmed Ali Akbar, the lover boy we love, turned macho behind the scenes on Parchi and directed stunts for the film.
We've seen the teaser and the action that goes onscreen in Parchi; and now knowing Ahmed Ali Akbar was behind the kicks and the punches, we're even more excited to watch the full length film. At least one deserves to know what inspired Ahmed to make characters jump from buildings and bash each other against the wall.
Unfolding this winter, Parchi is all set to blow our minds with its awesomeness but until then who knows what more newer information this badass film bombards us with!