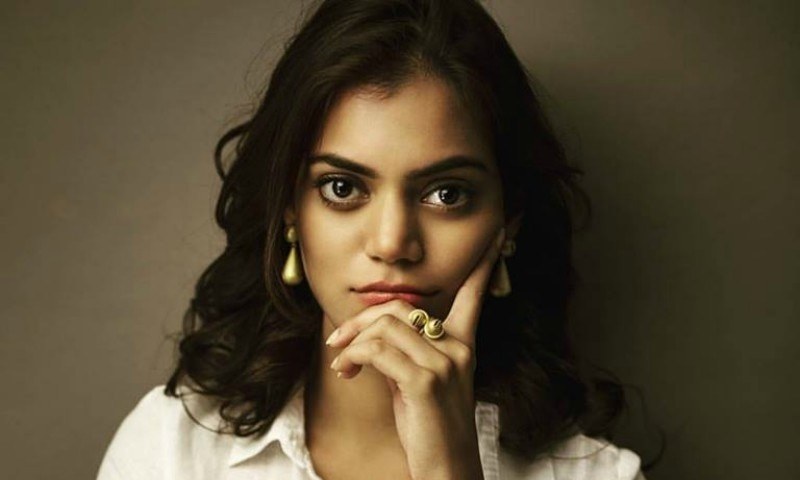 Curious to know details, HIP gets in touch with Sara & her reply has us sitting straight in anticipation

A beautiful voice is rarely complemented with a beautiful soul but Sara Haider is lucky enough to be blessed with both. Having impressed us with her vocal range on her Coke Studio debut song, Ae Dil alongside Ali Zafar, Sara Haider has managed to make a fan out of us for her voice. With songs like Dil ki Qasam sung with Noori, Hone Do for the film Dobara Phir Se and the recent Khayal Rakhna, the acapella version by Ali Noor, Sara has proven she can sing like a million bucks with ease.
We've been keeping a tab on Sara ever since and it was her latest post on Instagram which made us rub our eyes in disbelief as we discovered that our favorite singer might have some other plans for us. Sara Haider has enrolled herself in the American Academy of Dramatic Arts in New York and we wonder why?
Seems like Sara has decided to spread her wings and has enrolled herself in one of the most prestigious academies ever, with an enviable list of alumni's who have earned more Oscars ,Tony and Emmy nominations than the industry put together, Sara is ensuring to participate in the run more eagerly now.
Read : Sara Haider and Jimmy Khan collaborate for Dobara Phir se
We caught up with Sara Haider over a telephonic conversation and this is what she shared with us,
"In Pakistan I was very lucky to work with the best of the best; Coke Studio, Ali Azmat, Ali Hamza, Shani Arshad, Zeb Bangash and Zoe Viccaji to name a few. I had such a wonderful experience and it gave me so much. But I think it was around a year ago, on my 25th birthday, when I was like, okay now I need to go beyond and listened to my inner voice to do this right away before I lost the chance.
Talking about how she took the leap , Sara said,
"It was in fact Ali Noor and his wife Mandana, they were very supportive of me along with my mother and my manager. A lot of people encouraged me and said if I thought I wanted to do something other than just being famous and make money, I had to go ahead to make history. I want to contribute to the international representation of Pakistan and this is one goal I'm out here to achieve."
But since we love her songs, we just had to ask about her singing career and what she planned to do with it.
"I am flying to Pakistan in December for a few shows so work will always continue. But yes, I had to sacrifice a lot of projects, just to be here. However, to be a student as I am now, one really has to focus and you can't have one foot in New York and the other in Pakistan at all times," shares Sara.
The versatile singer also added how she was proud to be enrolled in the American Academy of Dramatic Arts in New York, "The place where I am studying right now, holds a record number of awards. Its the best in the world. And as long as I am here, instead of being Sara Haider with a manager, a band and the social media, I am just a person right now trying to excel in my work as a performing artist."
Sara's course is an associate degree and will span around three years for its completion. HIP would like to wish Sara all the best and watch her spread her wings as soon as she is ready to do so, once again.