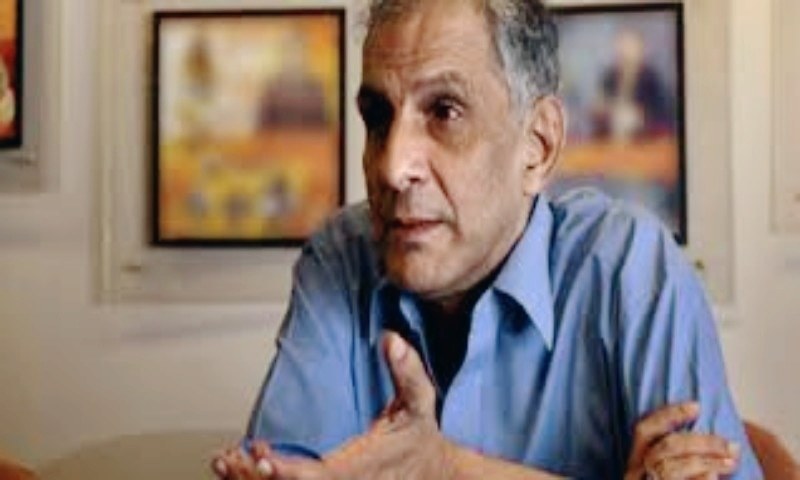 Prayers are needed for his speedy recovery

Imran Aslam, a senior journalist and President of GEO TV Network, has recently reported to be critically ill and is currently hospitalised.
The nature of his illness is yet to be confirmed, however, the sources close to him disclosed that he went to the hospital 5 days ago complaining about a stomach ache, which the doctors later found out to be colon cancer that is rapidly spreading in his body.
We all know the power of prayers first hand and at this time, Imran Aslam sb is in desperate need of our prayers.
Imran Aslam was born in Madras and was initially a part of the team that launched GEO, which later became a channel that changed the media landscape of Pakistan.
During his time as the president of GEO TV, GEO News channel, Geo Super channel, GEO Entertainment channel, Aag channel, Geo kahani and Geo Tez channel, all were launched that took GEO network to great heights. He was also the founding member of The News, Pakistan's leading newspaper. He served the newspaper in the form of a coordinating editor, a chief news editor and senior editor.
Imran Aslam is also a famous playwright with over sixty successful plays featured on stage and several dramas. He is also a political analyst and commentator who shared his views at international forums and universities throughout the world.
Surely his achievements have a never-ending list and everyone is deeply saddened by the news of his ill health as people pray for him to get well soon.
We hope you get well soon Imran sb and be back in all your glory!