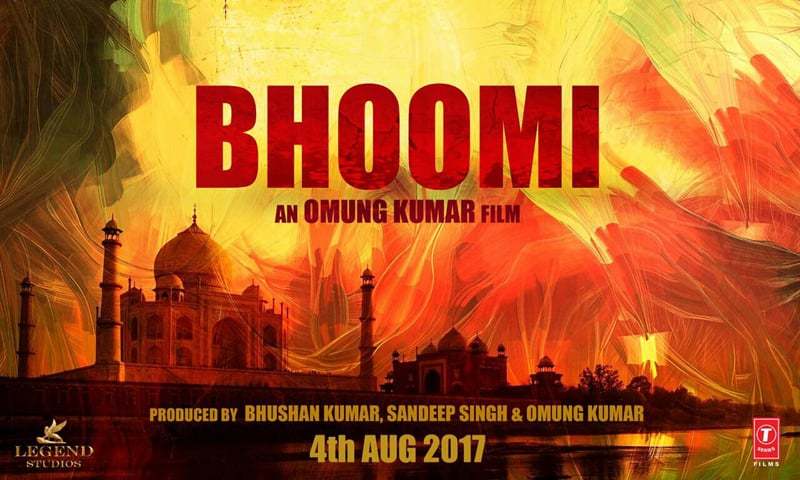 I remember just before Sanjay Dutt's jail sentence, I was talking to a famous Indian film critic and author; around this time Police Giri came out. According to her, Sanjay Dutt was basically walking through his films for the heck of it at the time. Well, Bhoomi is not much better. This time, it's the script writers who walk through stereotypes. While Sanjay Dutt gives an honest performance, and Aditi Rao Hydari also shines; there are quite a few loose ends.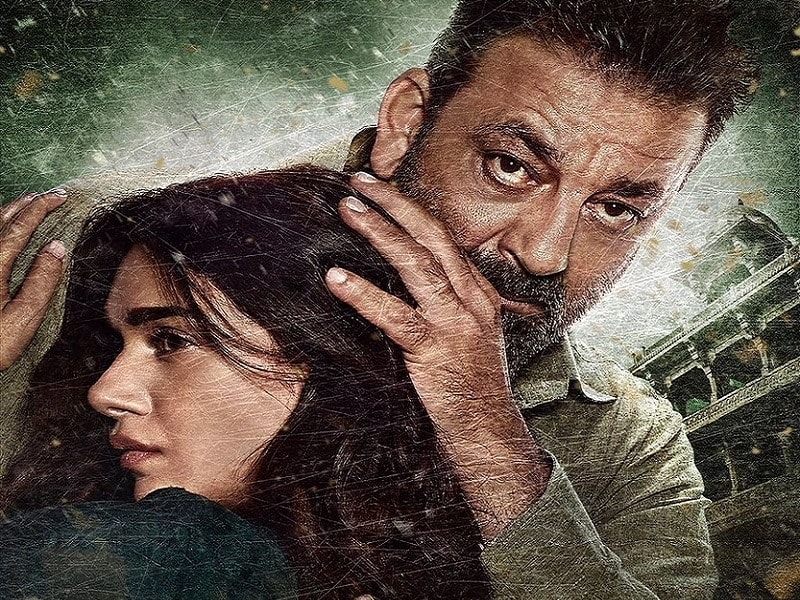 We have seen three similar films earlier this year only i.e. Kabil, Maatr and with our very own Sajal Ali, Mom. Bhoomi is the loudest film of them all, anything but subtle. The film starts with an abduction scene, and moves back in time for a filler Shadi song. The song has a line 'Jungi will you marry me?'. Sidhant Gupta, the filler fiancée character of the Aditi Rao Hydari (Bhoomi), playfully asks her this question. If planned, it was clever to introduce the idea of consent. Then we meet the alcoholic duo of Sanjay Dutt and Shekhar Suman, two best friends.
The story slowly moves on as the audience is told about Vishal, who thinks he is in love with Bhoomi and likes to eat her half-eaten food. A day before the marriage Vishal declares 'I love you' and on Bhoomi's rejection, throws a hissy fit and complains to his as stereotypical villain brother, Sharad Kelkar. With his evil partner, the three of them abduct Bhoomi and rape her one after another. There is a police station scene where the policeman talks about rape in cricketing metaphors, which is just rage inducing. This rape sequence repeats itself and the 2nd time around, they try to murder the girl by dropping her off in the lake and then shooting at her. I think they got the sequence jumbled up.
Next, we see Bhoomi dripping in mud and water at the riverbank but alive. Symbolic to many ill-advised cuts, the story shows us Sunny Leone, shaking leg at a 'Hickey'. She is dripping in water too. The worst part of the movie is the court room scene. The victim is asked for how long as she raped, who raped her 1st, where was she touched, and the most obvious one, were you a virgin before? Basically, as filthy as it can be. After about 1.45 hours, we finally get to what this film was about, Sanjay Dutt wearing a menacing look and killing the bad guys one after another. This is where Sanjay Dutt, comes into his own. In the climax, the villain with broken arms, starts swimming, unintentional comedy.
The best scene of the movie is when Aditi Roa Hydari tries frantically to rub off her number of the wall opposite to her house, where goons have written her number. You feel her agony.
When I was entering the cinema, I heard a bunch of guys saying, 'Sanjay Baba to Sanjay Baba hai'. He maintains his pull over the audience. I find it strange that he signed this shoddy script. This movie isn't about women rights. It is about how men consider women as their entitlement. A brutal Sanjay Dutt was needed to save Bhoomi from being raped one more time. For those who have seen and loved 'Pink', this is entirely on the other end of the scale. Its primitive, to a degree vile. I am no one to question people's motives but 4 films in a year, does feel like trying to lure the audiences over a 'hot' topic. Ivanka Trump's brand of Feminism comes to mind. Watch Bhoomi, if you want to watch Baba, because he shines bright.