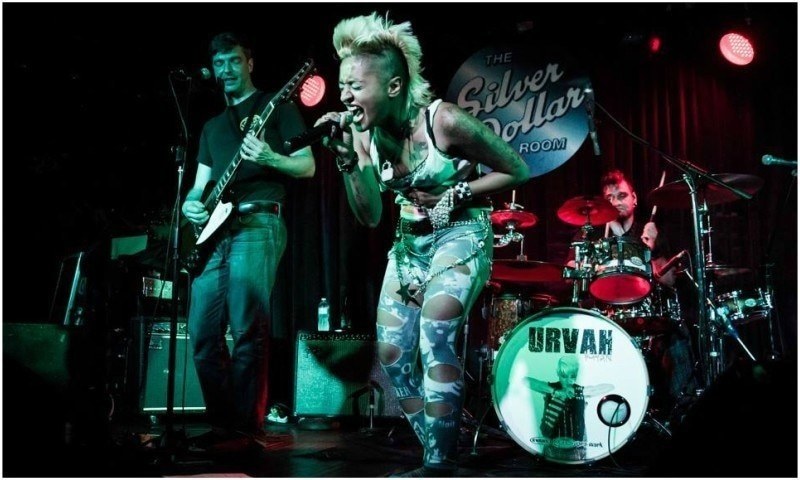 "I bring you Scrap Fest featuring local Pakistani bands and rock performers, all set to take place in March 2018," Urvah
The Canadian Pakistani rocker Urvah Khan has very intricately embodied western and eastern culture in one space, creating an experience that is distinctively her own. She has also previously been featured on BBC Radio, the Winter X Games, and has performed independently at numerous festivals & venues in Toronto, Los Angeles & the UK. With her foreign tours behind her, Urvah is now, all set to return to Pakistan with a new live music series called Scrap Fest!
Yes guys the announcement was made by the star herself on her various social media accounts where she said,
"After showcasing my craft for past 6/7 years in Canada; I have now decided to bring my east /west rock music style "scrap" to a Pakistani audience. I've had the opportunity to live out my dreams and that has fueled my desire to inspire brown girls worldwide," said Urvah.
Read:Femme Fatale: Urvah Khan is a punk sensation you need to hear
Adding further, the rockstar moved on to announce her schedule and plan for various musical fests stating, "Building on the success of my 2017 Karachi performance, I now believe it is the time to expand my brand further. And so I bring to you Scrap Fest, a live music series featuring local Pakistani bands and rock performers all set to take place in Islamabad, Karachi and Lahore in March 2018."
Khan further shared how each night a local band alongside a headlining performance by her band Scrap Army will be witnessed. Amongst the 12 bands, the winner will get a cash prize of 200,000 PKR, but only if they impress in originality, showmanship and of course how the crowd responds to them. Not to forget one female member in the band will be a must!
A LGBTQ2 friendly event, it will also launch Khans new album, a record exclusively written and dedicated for her supporters in Pakistan which just may even have a Urdu single too!
With Khan eager for the Scrap Fest to begin soon she also shared her thoughts and said, "I am asking for your support to set an example for brown girls worldwide to let them know that they can pursue their dreams," a true example all the way.