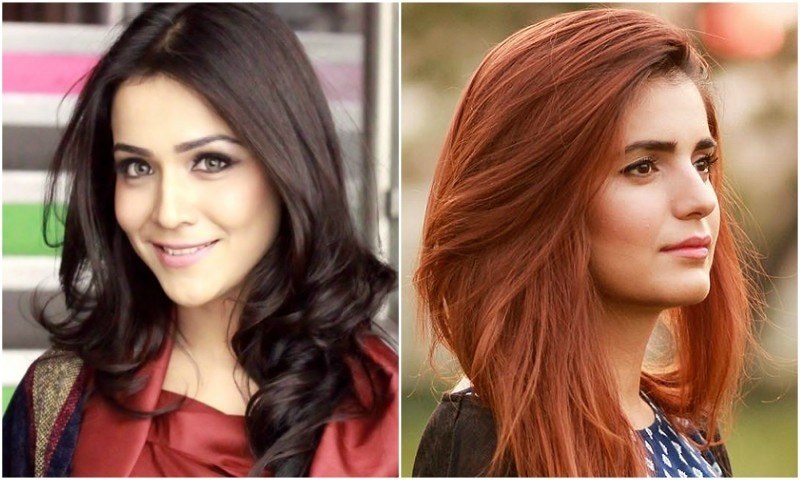 The Mahira Khan controversy kick-started a debate between Humaima and Momina, over Momina's shunning of Qandeel Baloch
It seems Pakistanis don't really have anything good to talk about these days. Where keyboard warriors went haywire over the leaked pictures of Mahira Khan and Ranbir Kapoor, these two celebs, trying their best to lend support to Mahira Khan got embroiled in a debate of their own, that had nothing of value to add to the recent issue.
How we react defines our own character; Ali Zafar and others speak in support of Mahira Khan!
Apparently it all started when Momina Mustehsan tweeted her support for Mahira Khan.
But it didn't go down well with someone who had witnessed Momina's stance on the Qandeel issue. And they were just too quick to point out.
And then, boom! While everybody else just ignored it, Humaima Malick picked up the tweet and added her views to the non-existent issue.
Humaima had the audacity to point out Momina's hypocrisy and double standards right on her social media, for everyone to see.
But Momina would'nt settle for anything less and she point blank cleared her context which was apparently not picked up by anyone.
However, this wasn't enough to convince Humaima at all!
And so, Pakistanis now await Momina's answer to Humaima's claim! It seems we have nothing better to do these days than to dug up issues and try to earn fame over the mistakes of others. Whether it was a publicity stunt by Humaima or a Momina's stance of offering selective support, it doesn't really and shouldn't matter to the masses, when there is just so much else to talk and worry about!