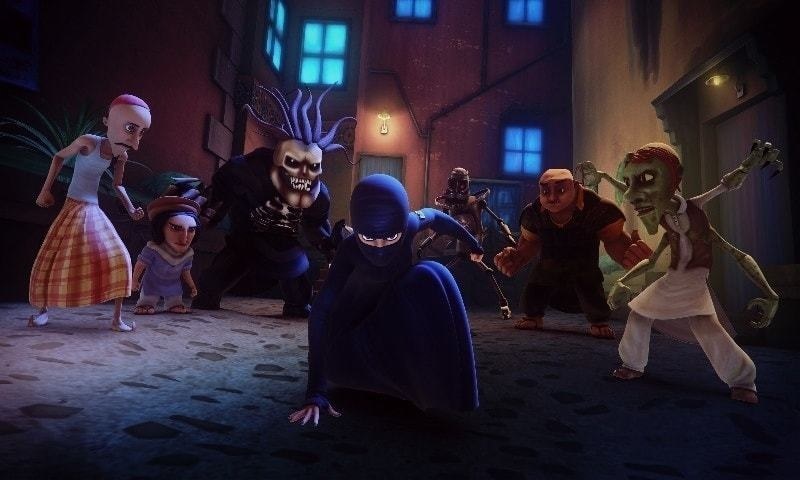 Creator Haroon Rashid will also be taking the series to the UN women conference in Bangkok this week.

Ever since Pakistan's super heroine series Burka Avenger came in to existence, the girl has managed to win hearts all over. But it seems that it wasn't only us Pakistanis who were impressed by the brave girl. According to latest news, even the United Nations has been swept over by the bravery of the strong Burka Avenger, as they plan to use the character to spread her message of peace and tolerance on behalf of the UN itself!
The Emmy-nominated animated TV series has won global accolades since it first appeared in 2013. The main attraction of Burka Avenger lies in its female protagonist, a teacher named Jia who puts on the Islamic veil at night and transforms into an all-action heroine to tackle social ills by using mystic martial art called Takht Kabaddi, using pens and books as weapons to take on enemies.
Read : Burka Avenger Breaks New Ground: Series to Air in Indonesia
Ainy Jaffri Rahman who does the voice over for Jia shared on her social media that UN was focusing on Burka Avenger. However, it was only after talking to Thomson Reuters Foundation that the series creator Haroon Rashid said,
"Burka Avenger can be a great messenger not only for women's issues but because it's animation, you can highlight very sensitive issues, it makes them (appear) softer," .
Although there is no official partnership yet, the U.N. agency and Rashid both said they were keen to explore collaboration by making Burka Avenger an ambassador and what is more is that Haroon will also be speaking at a UN Women conference in Bangkok this week.
With the show having been launched in Pakistan first it went on to enjoy success in countries like Afghanistan, India and this year in Indonesia. Burka Avenger has been dubbed in different languages including Urdu, Tamil, Hindi, Pashto and Indonesian.
Burka Avenger has also won many accolades which include the Peabody Award, International Gender Equity Prize and the Asian Media Award, while the character Jia was named one of the most influential fictional characters of 2013 by Times Magazine.
Quite an achievement indeed! On that note HIP would like to congratulate everyone associated with Burka Avenger as it marks another achievement for the already favorite character of the countries.