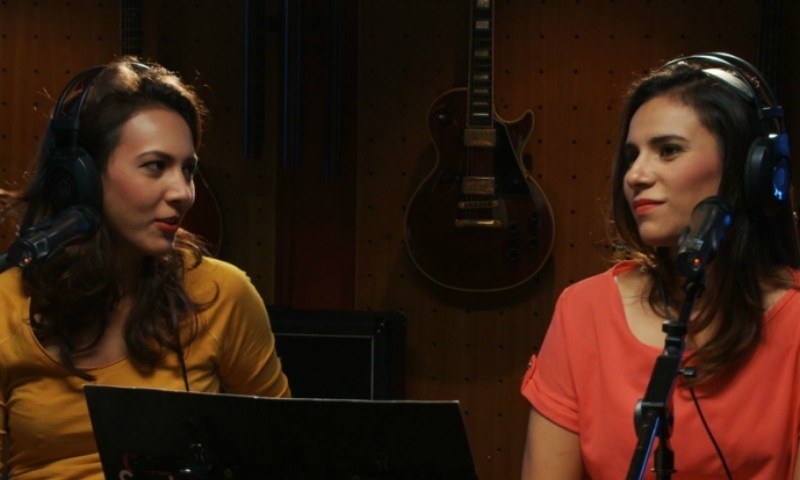 "Rachel and I will be in Austin, Ohio, St. Louis and Orlando" shares an excited Zoe Viccaji with HIP

Coke Studio brought about a very powerful sister duo, Zoe and Rachel Viccaji! Two powerhouse singers with extremely unique and soulful voices, Zoe and Rachel have managed to build a strong fan base for themselves in a short period of time. Zoe has been making waves around with her contribution to the music industry, while Rachel is riding high on the succes of Katay na Katay on Coke Studio season 10.
If you wish to hear more from this powerful sister duo, we have some great news for you. Both Rachel and Zoe Viccaji are all set to tour the United States of America, very soon!
The news was shared by Zoe Viccaji herself on her social media. The rockstar female wrote,
"It's official! The Viccaji sisters are now performing together" Adding further Zoe mentioned, "The tour starts 20th October in the USA."
Read : Colorful Acapella version of Alamgir's 'Khayal Rakhna' is the coolest thing you'll hear!
Eager to know more we got in touch with Zoe to ask where in the States will the duo be performing exactly and this is what she told us,
"Rachel and I will be in Austin, Ohio, St. Louis and Orlando"
Since this will be the first time the sisters are travelling for music together, we just had to ask Zoe how she was feeling?
"It's the first time Rachel and I are traveling together for music. We've always sort of done our own thing and now I feel so excited that I have a partner in crime. From the very beginning an ustaad of ours told us that our voices were meant to be together and that we complemented each other. So this is just the beginning of hopefully a successful journey making a new sound together."
Having begun her musical career in 2009 as an English jazz singer, Zoe Viccaji more recently has grown to incorporate Sufi, eastern classical and folk music in her genres as well.From making an appearance in Coke Studio to releasing her debut album Dareeche under the banner of Universal Music India, Zoe has created a strong fan following for herself.
Rachel has always been a part of Coke Studio as a backing vocalist but it is now wonderful to see her upfront and using her voice as a main singer because the girl certainly has a voice that deserves to be heard on its own.
With the sisters creating quite a stir in the acapella version of Alamgirs Khayal Rakhna by Ali Noor, we're certain they'll certainly rock America together in this tour of theirs. The tour begins from October 20th, so Americans, get your tickets now because you'll be missing out on something amazing if you don't!