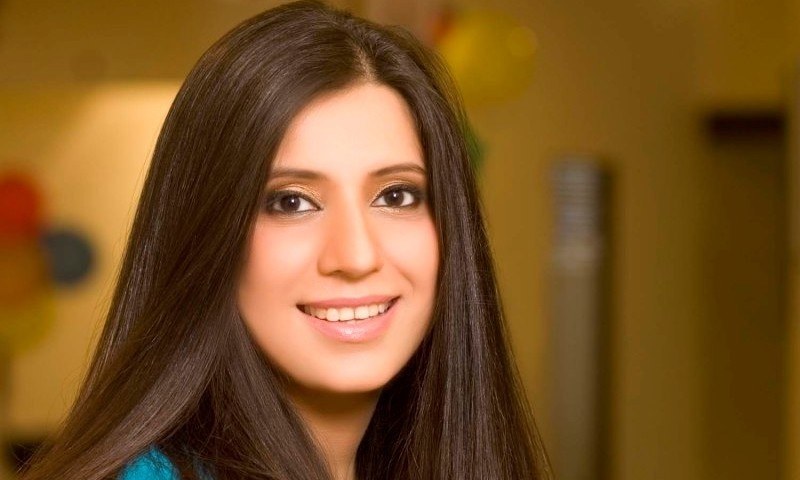 "Alongside films, for the first time I am doing a 52 episode serial to be shot in three countries," shares Momina

Women multi-task and they do it quite well. Want one example? Momina Duraid is your name.
Senior producer and creative head of Hum television network and CEO of her own production company Momina Duraid Productions, this one woman is a whirlwind of energy that never seems to stop. Momina is a force to reckon with and the grace and confidence she handles everything with, is truly commendable.
With Momina in Lahore a few days back, looking over a shoot of a spell for her next venture called Parwaaz Hai Junoon we sat down with this dynamic lady to find out what else does she have in store for her audience.
Responsible for producing and creating wonderful plays like Humsafar, Shehr-e-Zaat, Zindagi Gulzar Hai and Diyar -e-Dil to name a few, it was back in 2015 that she ventured into film direction and co-directed Bin Roye staring Humayun Saeed and Mahira Khan in the lead. The film earned her critical acclaim and recognition and led to the creation of Hum Films.
Read : MD Film's Parwaz Hay Junoon is a tribute to Pakistan Air Force
And now under the same banner is being made the multi-starrer Parwaaz Hai Junoon with Hamza Ali Abbasi, Hania Aamir, Kubra Khan and Ahad Raza Mir to name a few. Directed by Haseeb Hassan, Parwaaz Hai Junoon pays tribute to the Pakistan Airforce, we asked Momina, her reasons for dabbling into this particular theme for a movie and this is what she told us,
"The movie will show a very realistic and beautiful side of the force. There were two reasons to do the film; firstly it was to attract the youth towards the force to serve their country and the other to create awareness about what the air force does in actuality."
However, Parwaaz Hai Junoon is far from being a documentary on the Pakistan Air Force and instead will explore the lives and loves of the brave heart soldiers.
With us huge fans of MD productions, we just had to ask Momina, what she had planned ahead for the future. And here's what she told us,
"We, of course, will keep on making plays but there are few big productions also happening this year. We have a period piece called Angan which has just gone on set. Then there is a huge Farhat Ishtiaq project where for the first time I am doing a 52 episode serial to be shot in three countries, whose shoot we will go on shortly."
With us already excited, Momina further fueled our excitement by adding,
"Besides this there are three films in the pipeline too out of one which will be directed by Saife Hassan and the other I am trying to push this wonderful person, my mother in law, Sultana Siddiqui, to do. But let's see about that."
Read: HUM Films to release Sajal Aly and Adnan Siddiqui's Bollywood debut 'Mom'
While one is going to be musical the other is a commercial movie through which Momina wants to prove that,
"By doing a commercial movie I want to make a example that good comedy movies do not have to be cheap," Momina adds.
With us cheering for Momina Duraid, this piece of news has just left us waiting eagerly to see her movies soon as we're sure they will be a game changer in the industry for sure.