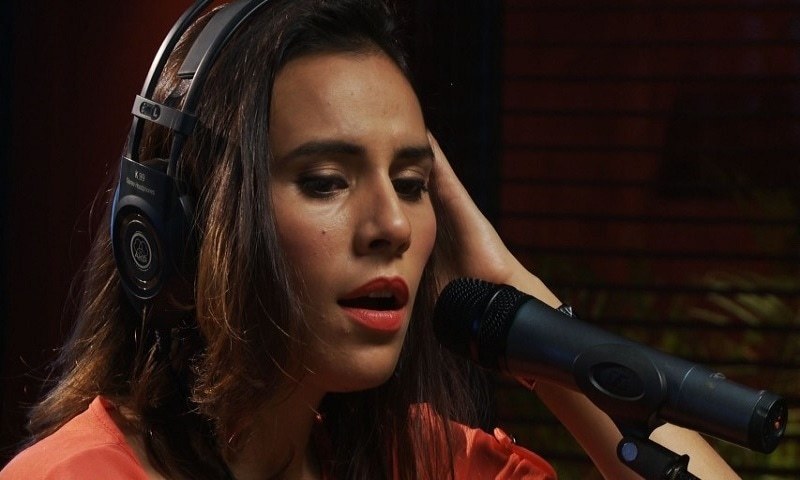 Zoe Viccaji is currently attending the artists' residency in Austin to polish off her skills & collaborate with artists

For the aspiring artists today, the road seems to be long and winding. For these wandering souls, artist residencies are places of utmost peace, where they can easily practice their love for art (music in this case) with the required infrastructure and facilities allowing them to further improve and build their skills. This may be one of the reasons why we haven't seen much of Zoe Viccaji lately in Pakistan, mainly because she is in Austin, Texas, but this time not for a vacation.
Turns out Zoe's love for music has pulled her all the way from Pakistan to Texas to get enrolled in the artists residency of The House of Songs, where she plans to build further on her talent and collab with fellow artists/ songwriters/ singers from around the world to bring us and all her fans new music to listen to.
Musical training can have a lasting and profound impact on the brain, and looking at what Zoe told sources, it's clear that her stay outside Pakistan will be long-term this time as she plans to transfer to another branch of The House of Songs in Arkansas upon completely her twelve day workshop of song writing in Austin.
Zoe and Rachel Viccaji all set to tour United States of America
But that's not all. Before Zoe returns to Pakistan, the girl will be joined by her sister Rachel Viccaji and the girls will travel together for the most happening concerts of all times across the US.
We wish you all the best Zoe and hope you come back soon with great new songs in the future!