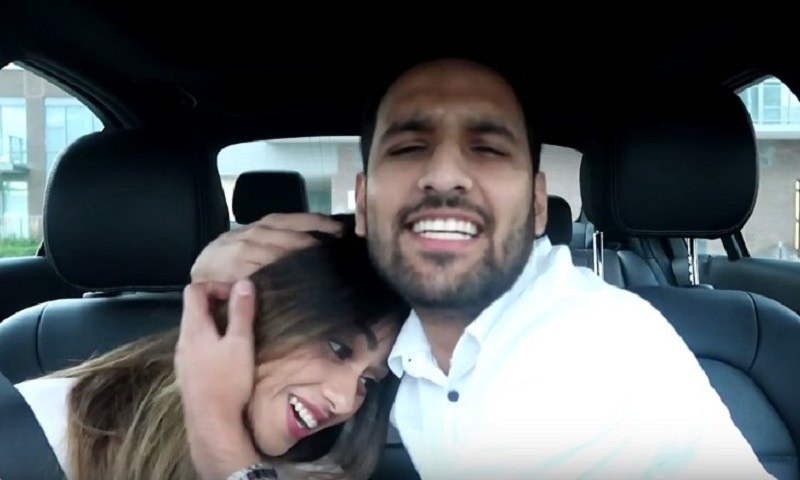 We're quite enjoying this cute, romantic side of Zaid Ali T and how he refers to his beautiful wife as Jaani
Newly married Zaid Ali T, recently introduced his wife Yumna to the world in a video he shared with his fans across the world. During the video, Zaid interacted with his fans, answering questions that everybody had and then announced a series of vlogs he'd be doing with his wife, offering people a glimpse to his happy married life.
And now, as per his promise, the first Zaid and Yumna vlog is out and quite honestly, we're hooked. This cute 8 minute long video is serious relationship goals. From Zaid referring to his beautiful wife as Jaani, to his unexpected hugs and kisses, the couple's first vlog is immensely cute and offers an insight to their perfect little paradise.
It's a very rare occasion that a celebrity opens up about his/her personal life infront of the media, but Zaid being Zaid, leaves no stone un-turned to connect with his loyal fan base. This vlog offers an outlook onto the beautiful life of Zaid and Yumna and of course introduce us to their little darling boy, Peanut, the cat.
Zaid Ali T finally posts picture of his wife on Twitter
The couple even throws a house warming party and we see Shahveer Jaffery, Shaam Idrees and Froggy gracing the little intimate gathering at the house and making the video much more fun.
Fans have been pouring in praises for the first vlog featuring Zaid and Yumna together and are already anticipating the future series to come.
With this beautiful vlog, Zaid has proven a few things, one- he can make us laugh no matter where or when, two- he absolutely adores his wife and three Yumna Zaid is a rockstar herself!