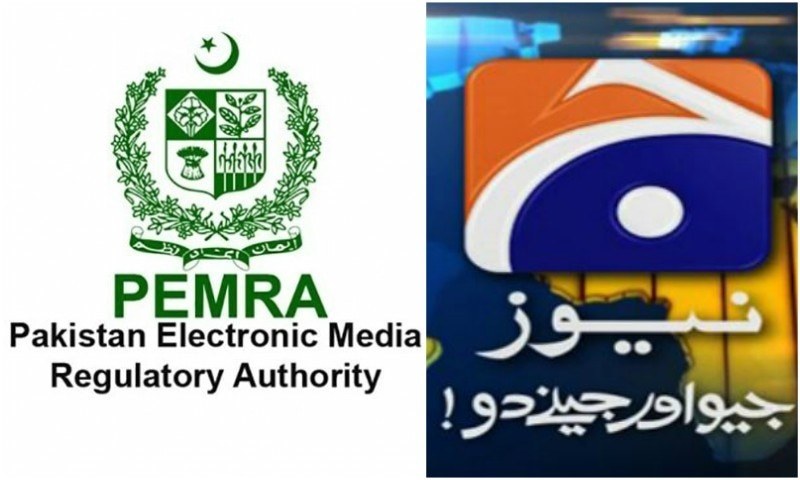 The channel has now been fined for 'institutional corruption' and hateful comments against the Pak Army

PEMRA, Pakistan's very own media watchdog has stricken again; this time on GEO News. The channel has been slapped off with a fine of Rs1 million on charges of institutional corruption.
As per the report, excessive complaints had been received by the media regulatory authority regarding GEO New's program Aapas ki Baat, specifically for episodes that aired on January 9, 17, 24 and 25 of 2017.
The verdict was passed on the 134th meeting of PEMRA at its headquarters in Islamabad. According to the statement published above, PEMRA had approved Councils of Complaints (CoCs) Karachi and Lahore suggestions of a fine of Rs1 million on Geo News for airing spiteful comments against the Pakistani armed forces in connection with "institutional corruption" during its program Aapas Ki Baat on the 9th, 17th, 24th and 25th of January 2017.
Earlier this year too, GEO News was fined Rs1 million by PEMRA for airing indecent content on their morning show Geo Pakistan. Complaints were lodged by senior journalists and general audience with PEMRA. Failing to submit a worthy answer, the media regulatory authority had banned GEO News for five days and had disallowed all broadcasts from 3rd of April till the 12th.