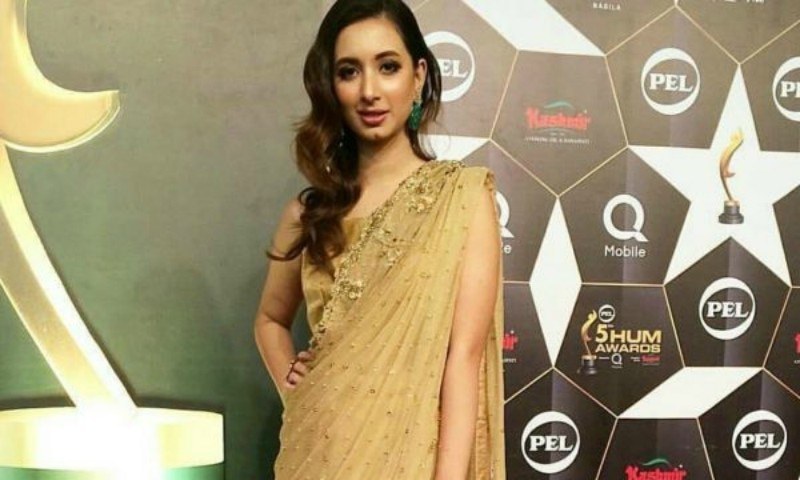 "When I came to the building, I saw blood & Ami crying; that was the point where I decided it had been enough," Komal.

The Pakistani entertainment industry is growing with every passing day and that's one of the main reasons why more and more people are getting into the groove herel, even if they have to come in from abroad. Komal Aziz, is one such talented actress trying to woo the audience with her innocent face and convincing acting skills. The girl had settled abroad to study but bitten by the acting bug came back here to start her acting career.
Despite living, studing and working for a year in the USA, Komal Aziz chose to settle in Pakistan to pursue a career on television but things haven't turned out great for the girl as it seems. Although Komal is currently doing a great job in the industry, its her place of residency that isn't treating her good.
On returning to Karachi, along with her mother and sister, Komal had rented an apartment in DHA. The apartment belongs to a feudal lord, who now is making life miserable for Komal and her family as she revealed yesterday on Samaa.
Komal Aziz is definitely perturbed and angry at the mistreatment received by her family on the hands of their landlord. The budding actress shared her sentiments about how feudal lords felt that they could do anything they wanted, including harassing girls or resorting to violence to extort money. Komal mentioned how it was becoming a norm in the city and that it was the corrupt system that allowed these feudals more freedom to do anything the pleased.
Read : Tanzeela Mazhar resigns following PTV harassment case
To talk more about the incident in detail, Komal Aziz along with her sister appeared on Nida Yasir's morning show today. Here's what the girl had to share with the audiences;
"Since we were living in North Karachi and it was difficult to commute from there, I convinced my parents to move to this side (DHA)."
Adding further, Komal mentioned how after her father became unwell and then passed away, she looked for the apartment on her own and the agent who helped her never told her how the landlord had not cleared any bill nor paid any maintenance of the building. Seeing that they were all females, Jehanzaib (landlord) tricked Komal and her family into renting the apartment.
According to Komal, she initially paid him 6 lacs and he vanished with the money. But then Jehanzaib came back after a few months and demanded them to leave before the contract ended. Upon discovering what a crook he was, Komal agreed on the condition that she would receive the advance of the months the family wouldn't be renting his place, as per the contract, back.
Komal adds that how Jehanzaib came to their house and then mentioned he had forgotten the cheque for the amount in his car. She adds that from there onwards he began to harass them by cutting of the electricity and beating up the man who restored it. He also came up to the apartment with four guards and guns, and snatched Komal's phone from her hand. The family started shouting and that was when they all ran away.
With Nida Yasir sitting and supporting Komal and her sister on her show, today's episode was a eye opener for all those girls who are not aware of the scams involved while buying or renting property. With valuable information given out, the program was definitely a help for all ladies henceforth.
Explaining her story Komal also stated how the SHO that was helping her was transferred and cleared the path for Jehanzaib.
"After the SHO got transferred this man became a lion and came after us. On the day when we were to give him the keys, I was at a shoot while my uncle, sister and mother were present. Jehanzaib wanted to make more money out of us but when we did not agree, he lost his temper and also hit my uncle who even broke his nose and a few teeth," Komal spoke out on Good Morning Pakistan.
"When I came to the building, I saw blood & Ami crying; that was the point where I decided it had been enough and that I was going to take legal action against the man. I felt so bad that my uncle who was just helping us out got hurt in the process," Aziz added further.
Men like Jehanzaib roam around freely and make lives of innocent women hell. However, we're glad that Komal Aziz decided to open up about the matter at hand and expose these dirty landlords who try to take undue advantage of their tenants and otherwise.