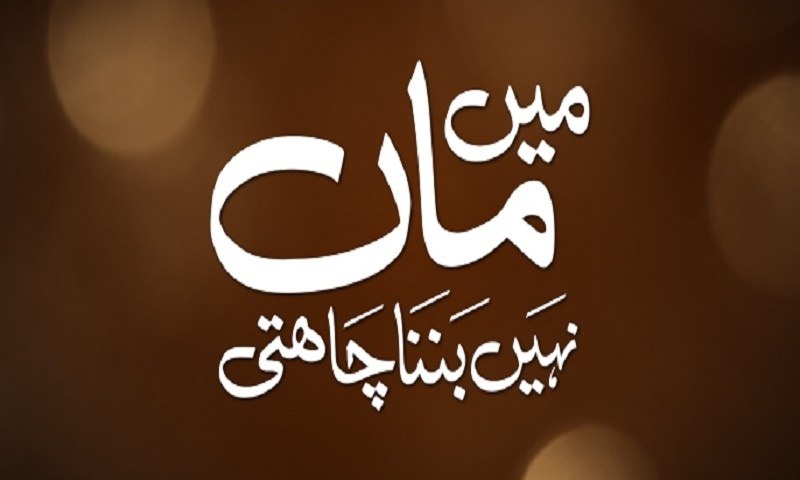 Starring Rabab Hashim & Rubina Ashraf, the drama will shed light on how the society still prefers sons over daughters
From child marriages, to black magic, our television industry is focused on exploring each and every topic they can lay their hands on. And every channel is ensuring it raises as much awareness as it can by the subject it picks up.
This time, its HUM TV that's coming up with a new project. Starring Rabab Hashim, Ali Abbas and Rubina Ashraf in prominent roles, Mai Maa Nahin Banna Chahti, will explore an entirely new topic. The drama will talk about the stereotypical society of Pakistan which values sons more over daughters and the extremes families, even women themselves, go to, for a son.
This is a indeed a much needed issue to be talk about and with Mai Maa Nahin Banna Chahti's teasers now floating around, we find them promising enough to spread a positive message into the society.
The teasers, although simple in their appearance, show a very strong context. There is a godbharai scene where the girl's own mother cannot bless her with a wish because she had a daughter and the mother in law wants to keep her away from all women who have daughters.
Ahsan Khan, Rabab Hashim and Hira Tareen are up north for 'Maslehat'
No matter how much we progress, there is this pathetic side of the society that does mistreat daughters and value sons more over them. The mentality that prevails in this patriarchal society is pathetic in its extremity is sickening and so we're eager to see how HUM TV will tackle the drama on its own.
With Rubina Ashraf in a very different role this time under Furqan Adam's direction and a script by Parisa Siddiqui and Mustafa Hashmi, we're intrigued as to how HUM TV will approach such a sensitive issue that prevails in our society. Stay tuned as we bring you our review on Mai Maa Nahin Banna Chahti, as soon as it goes on air.